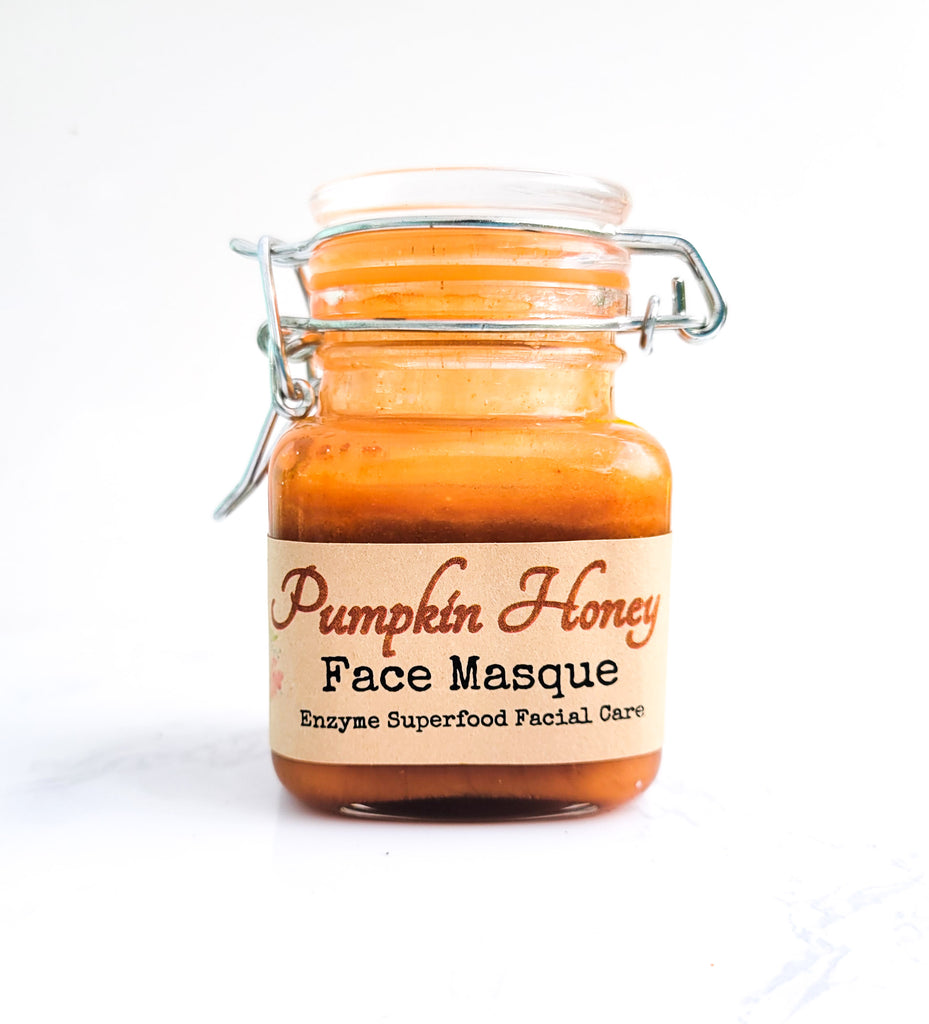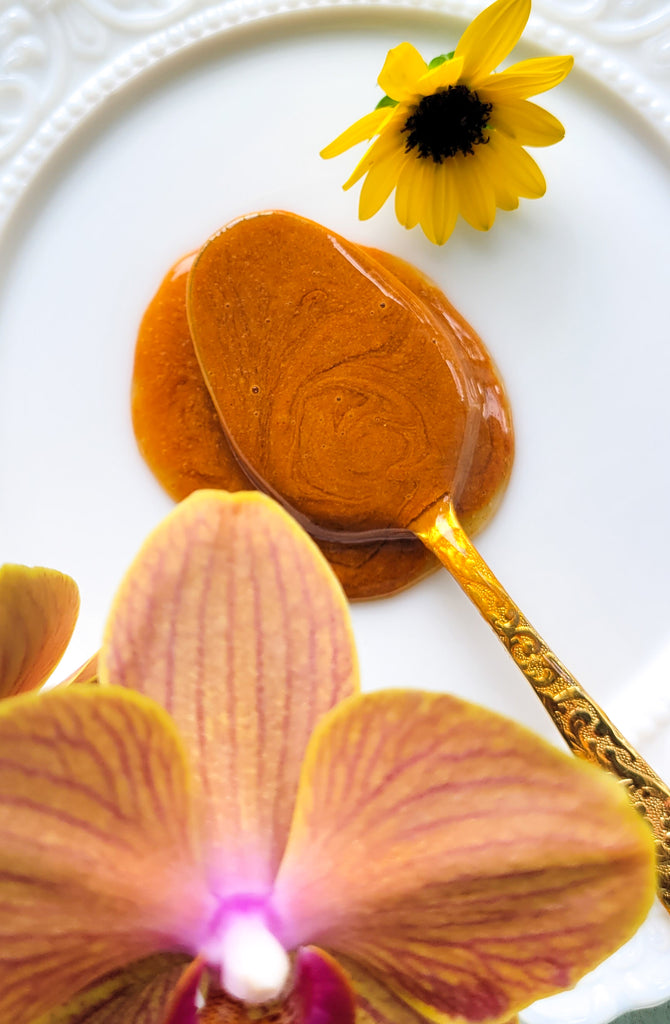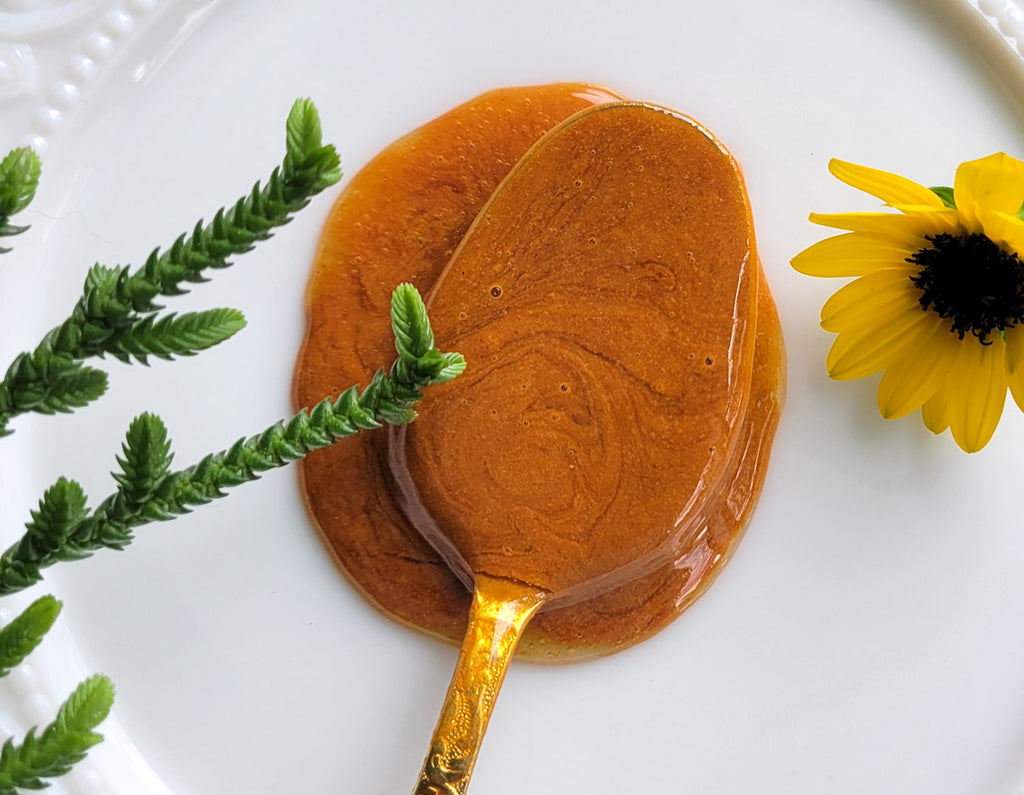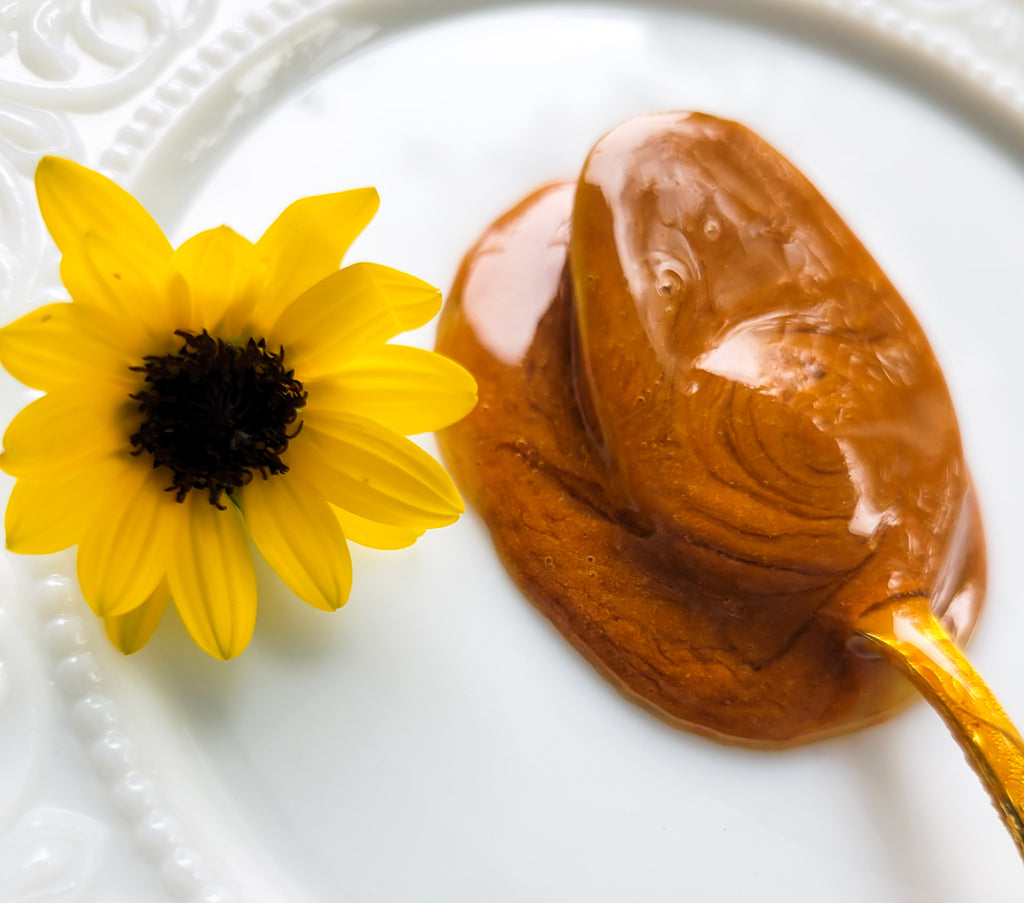 $ 10.00
$ 0.00
Pumpkin Honey Face Masque
Experience this enzyme-rich detoxifying and revitalizing facial treatment, a humectant layer of beneficial whole plant materials to provide a regenerative glow.
Honey visibly plumps and hydrates the skin while inhibiting bad bacteria overgrowth.
Pumpkin offers vitamins A, E, and D plus therapeutic enzymes which help dissolve unwanted skin debris and reveal glowing skin underneath. 
Turmeric is loaded with anti-inflammatory benefits which work to shift microbiome balances in your favor and reduce redness and irritation. 
Ginger is an antibacterial, antimicrobial, antiviral, and antiseptic plant material that helps to ward off bad bacteria and promote a place where healthy bacteria can strengthen and protect skin. 
Calendula helps to soothe skin damage and scarring, leaving skin feeling happy and energized. 
T H E   I N G R E D I E N T S
Local Honey*, Pumpkin*, Vanilla Bean*, Turmeric*, Calendula*, Chamomile flowers*, Ginger*, and Essential oils of Sweet Orange*, Vanilla Oleoresin, Vetiver*, and German Chamomile (*certified organic, organic, or wildcrafted ingredient). 
Available in a 1 oz sample jar or a 4 oz glass keepsake apothecary jar. 
You can feel confident that by supporting my small business you are not contributing to the mass of plastic waste found in our oceans. Thank you for your support!