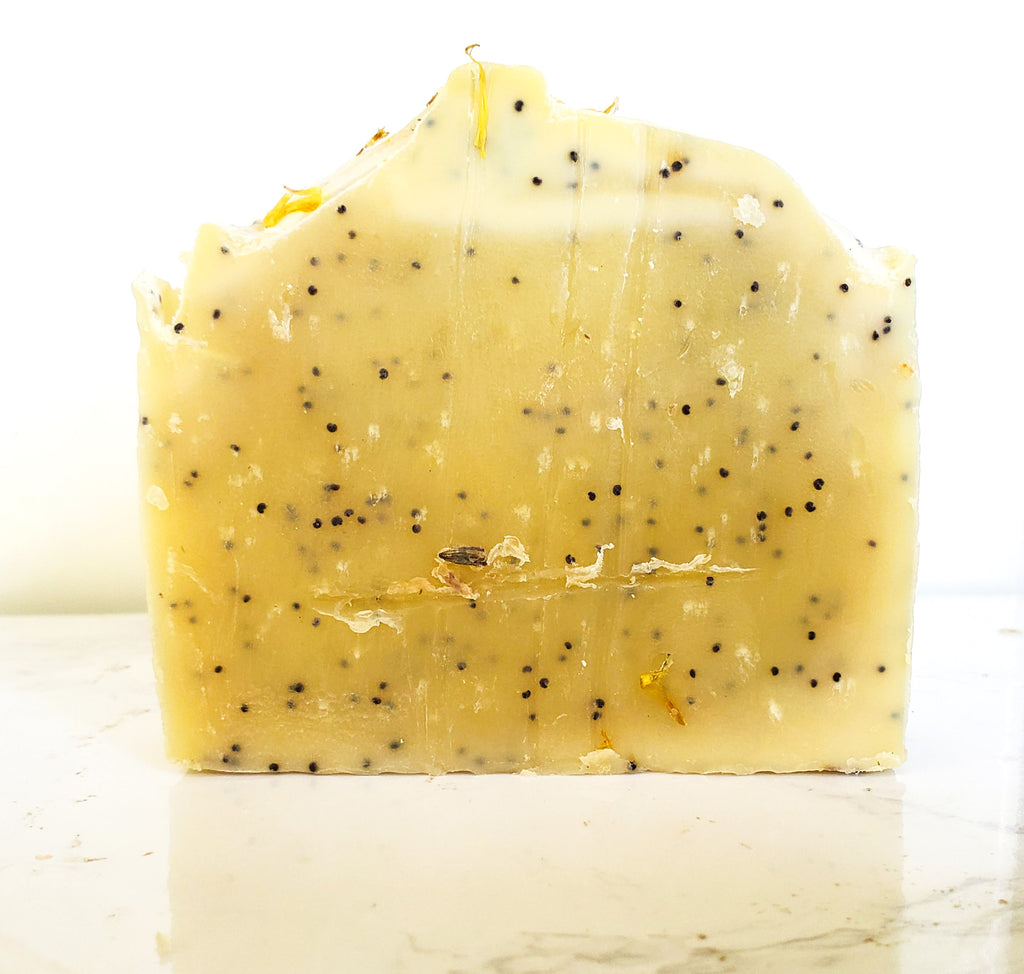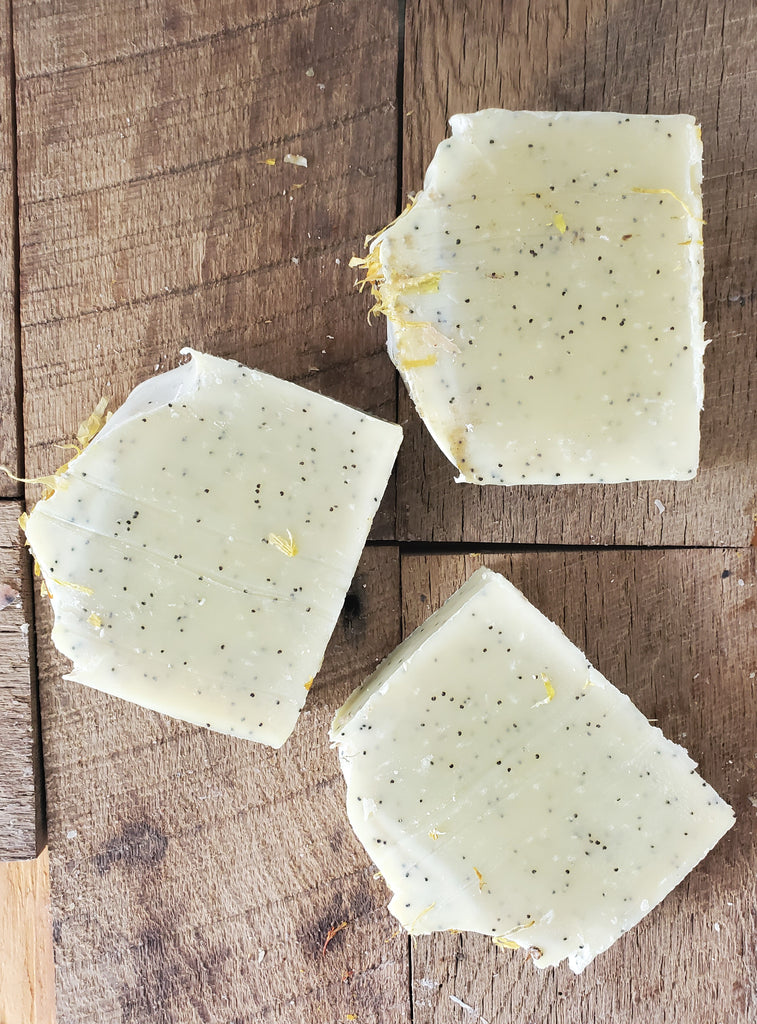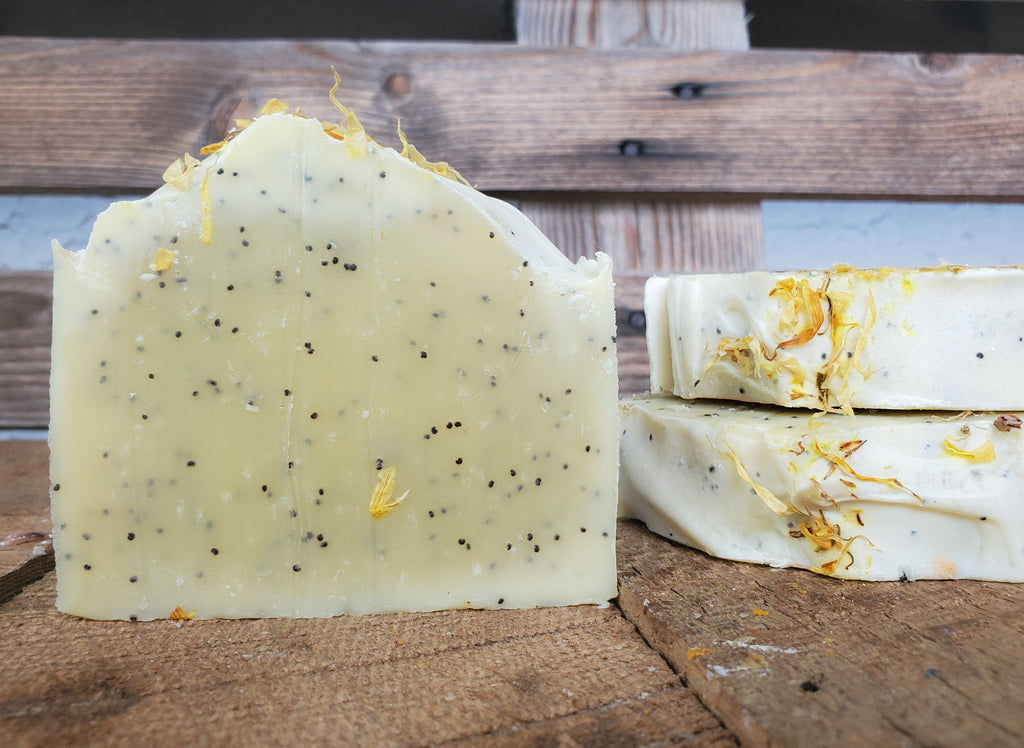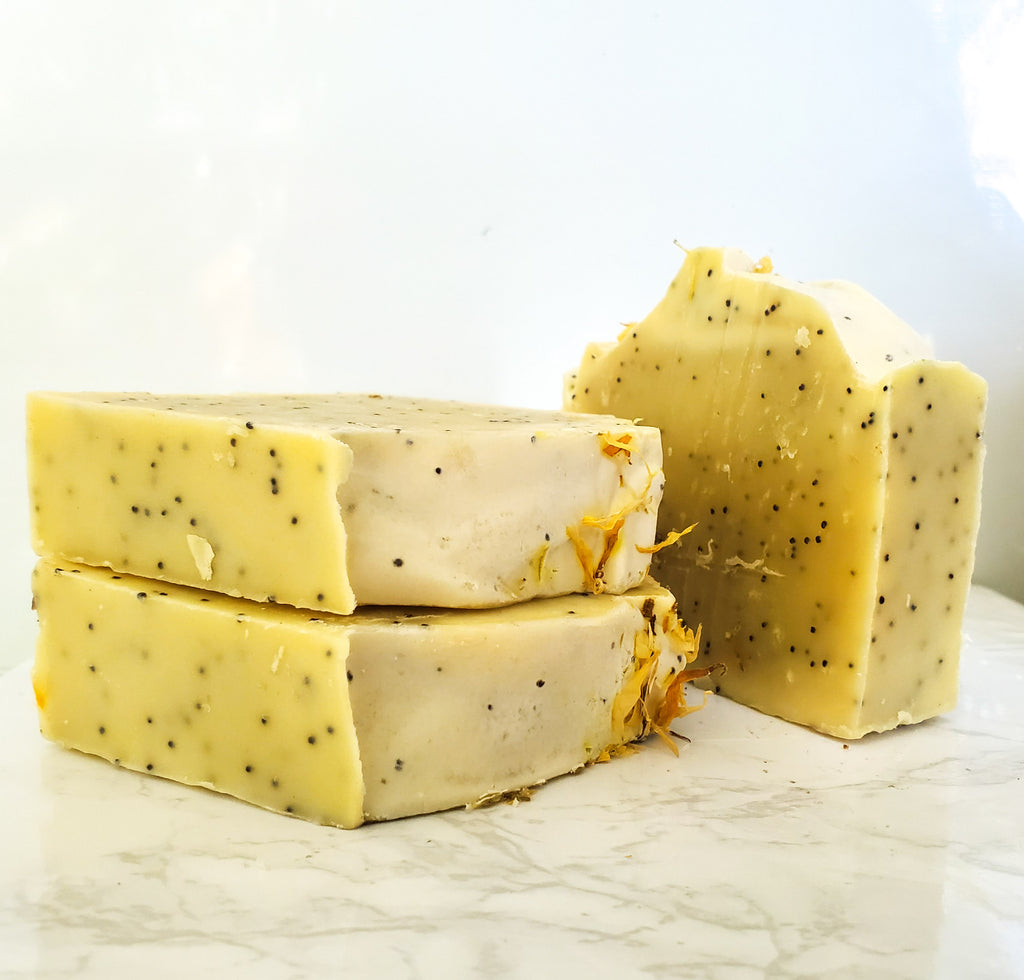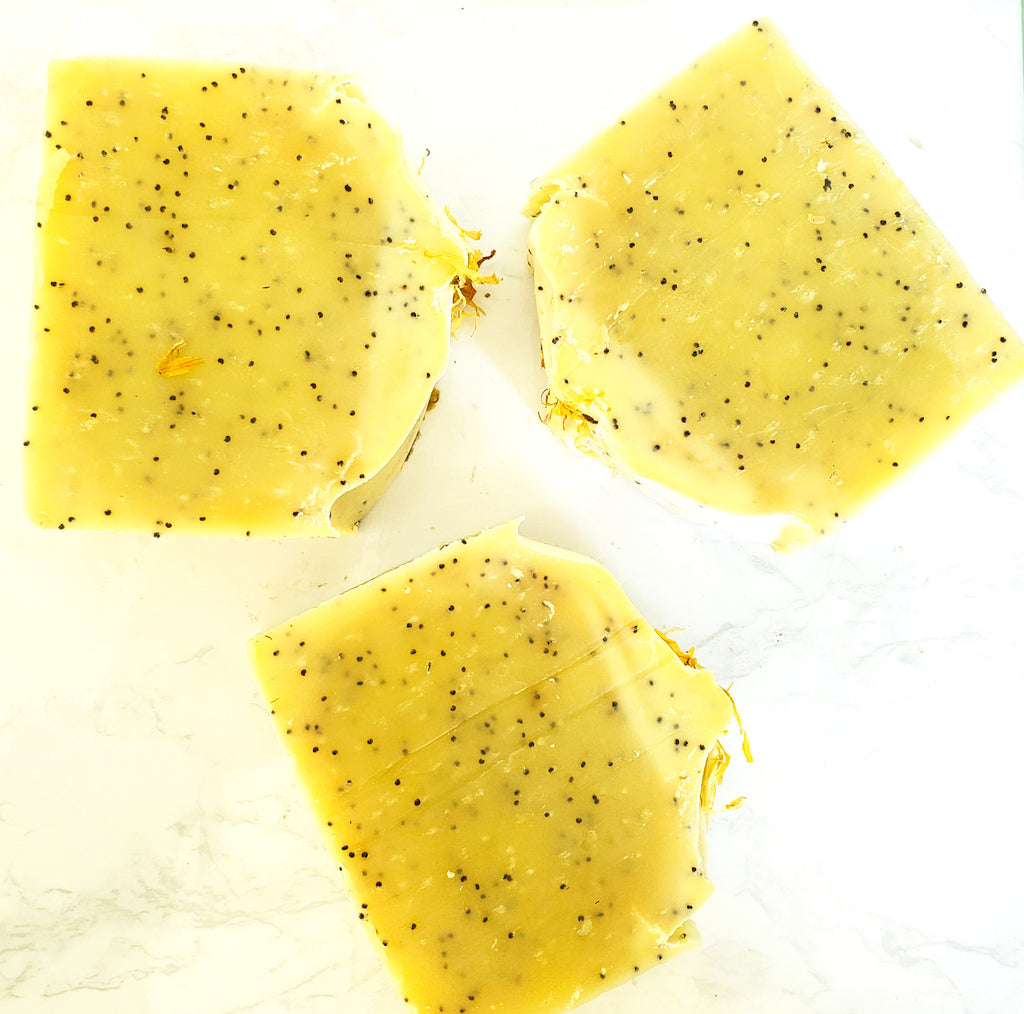 $ 8.00
$ 0.00
Lemon Poppyseed Handmade Soap
SOLD OUT FOR SEASON. THESE BARS AND OTHER NEW BARS ARE COMING AUGUST 2021.
The beauty that lies in this bar reminds me of lush, rainy, vibrant tropical forest that sings with a variety of life. This bar is wonderful for combination/oily skin types. It can be used as a facial cleanser, or all over body bar to cleanse and purify. A beautiful cleansing bar ritual to start the day!
All of the handmade soaps are crafted from scratch by myself, using the cold-process (old-fashioned) method that I have been using for the past 20 years. My recipes have always been strictly vegan, and the past few years I have eliminated the use of palm oil due to environmental reasons and rainforest destruction. Each bar is designed with a perfectly blended mix of moisturizing organic vegetable oils and butters, purifying clays, wholesome plant materials, and plant-derived essential oils for aroma.
Organic olive, coconut, and shea butter provide the perfect mix of a long-lasting, soft, lathing, aromatic bar of soap.  After the liquid mixture of oils is combined with rainwater, it is saponified by mixing and then poured into molds. After 24 hours the bars have hardened up and are ready for the curing rack where they will sit pretty for 4-6 weeks. After the curing process, the soaps are ready for sale. 
These bars are highly moisturizing, produce beautiful lather, and each ingredient is selected for its ability to benefit the skin. 
Ingredients: Saponified oils of Olive*, Coconut*, Shea Butter*, Safflower Oil*, Calendula petals*, Poppyseeds*, Vitamin E, and Essential oils of Lemongrass*, Tea Tree*, and Lemon*. (*certified organic)
Each bar weighs approximately 4.5 oz, and fits lovingly into the palm of your hand. Keep soap stored away from water showering it during bathing for longer lasting results, or cut into small pieces for usage. Photos are close in resemblance although each and every bar is not exactly the same.