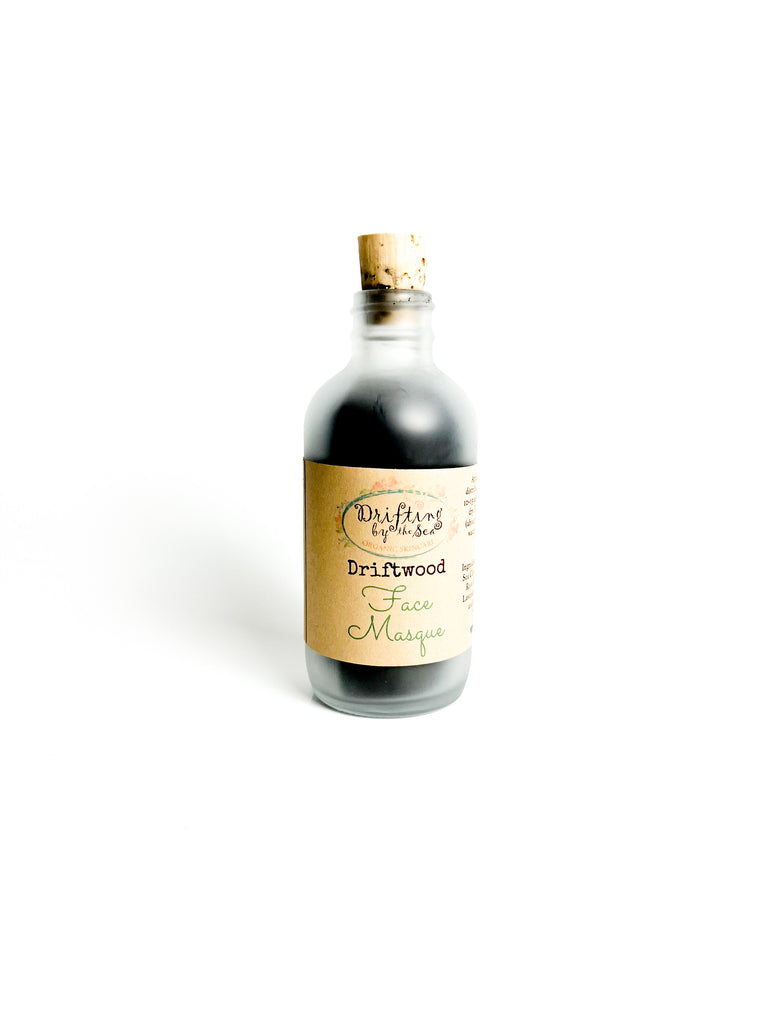 $ 20.00
$ 0.00
Driftwood Facial Masque
Suitable for combination or oily/acne-prone skin types
Activated Charcoal, a key ingredient in this detoxifying masque treatment, actively works like a magnet to draw out skin impurities, oils, toxins and dirt to the surface of the skin helping to deeply cleanse congested skin, reduce and tighten pores, and clarify skin.
Wholesome herbs high in vitamins and antibacterial properties provide anti-inflammatory, antiseptic, and soothing properties to treat skin irritations. The organic abundance of freshly ground roots, leaves, and flowers add healing properties to nurture and restore damaged skin, especially skin that suffers from hyperpigmentation and discoloration from uneven skintone. Use once or twice a week to deep clean congested skin, or more frequently as a "skin mapping" spot treatment for problem areas. 
The Ritual: Moisten face and hands with water. Mix a tablespoon of powder with your choice of liquid (skin honey, water, fruit purée, etc). With a masque brush or fingers, gently paint your masque onto damp facial area and neck until evenly distributed with fingertips or treatment brush. Relax for about 10 minutes. If masque starts to harden, splash skin with water to keep it hydrated and activated. To remove masque, use a warm washcloth to moisten skin and wipe away, or step into a warm shower to wash completely off skin. Follow with Lemon & Tea Tree Skin Elixir, and Synergy Day Serum.   
Ingredients: Coconut-derived activated Charcoal Powder, Sea Clay, Patchouli Powder*, Licorice Powder*, Comfrey Root Powder*, Lemongrass Powder*, Neem Powder*, Lavender Flowers*, Lemon Balm*, Goldenseal Powder*, and Essential Oils of Tea Tree* and Cedarwood*. (*certified organic, organic, or wildcrafted)