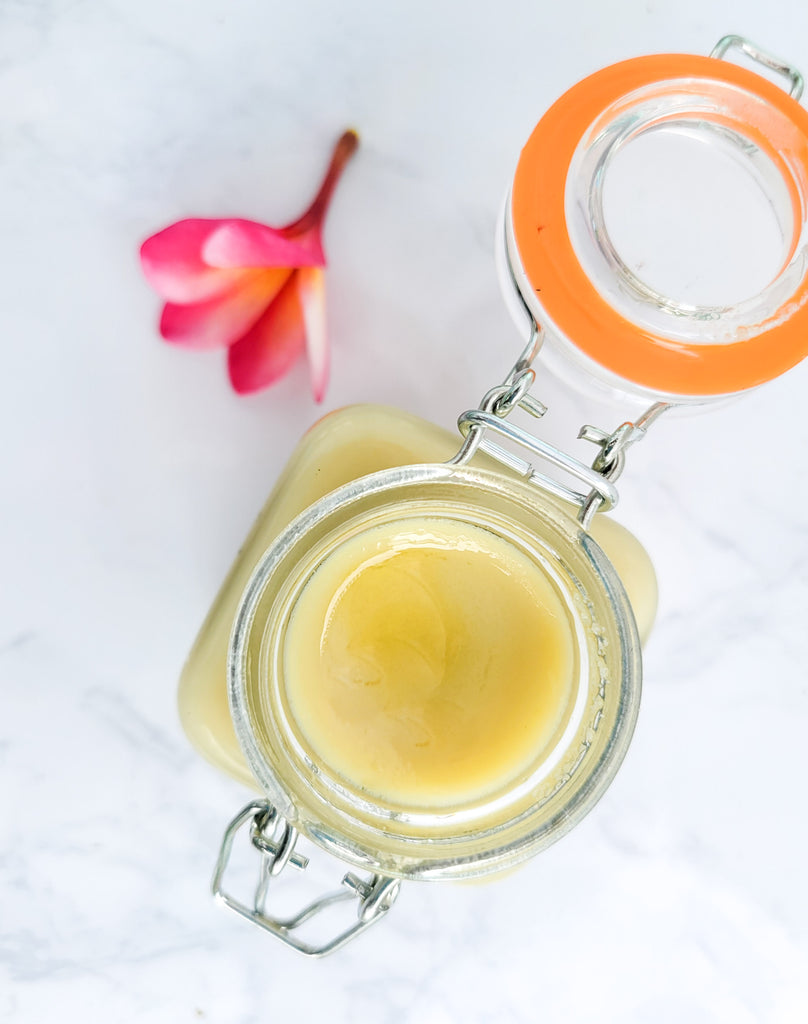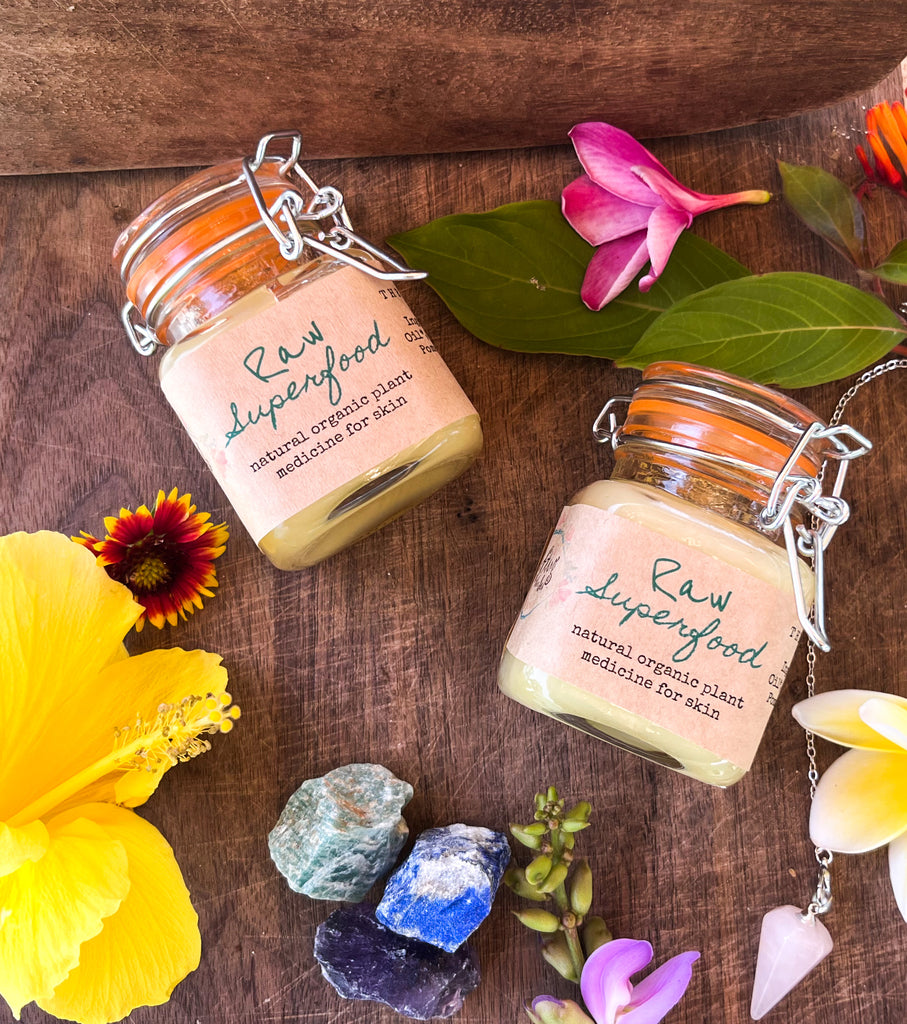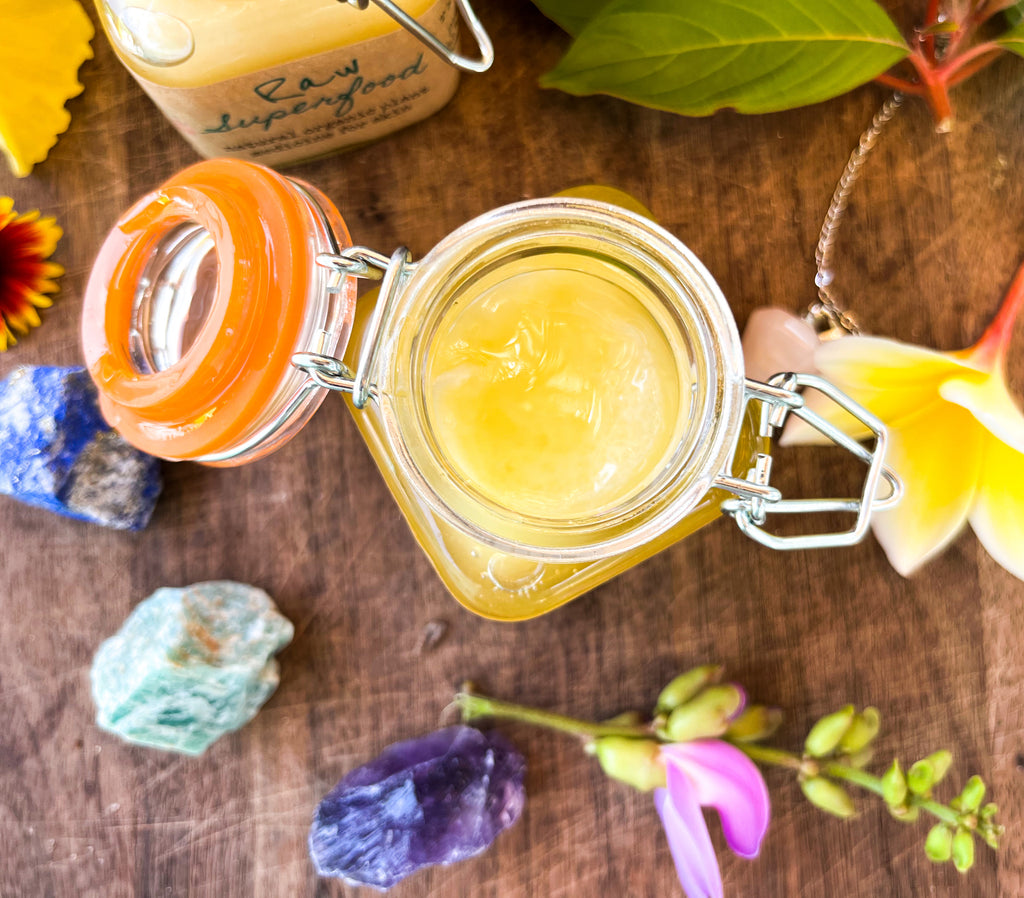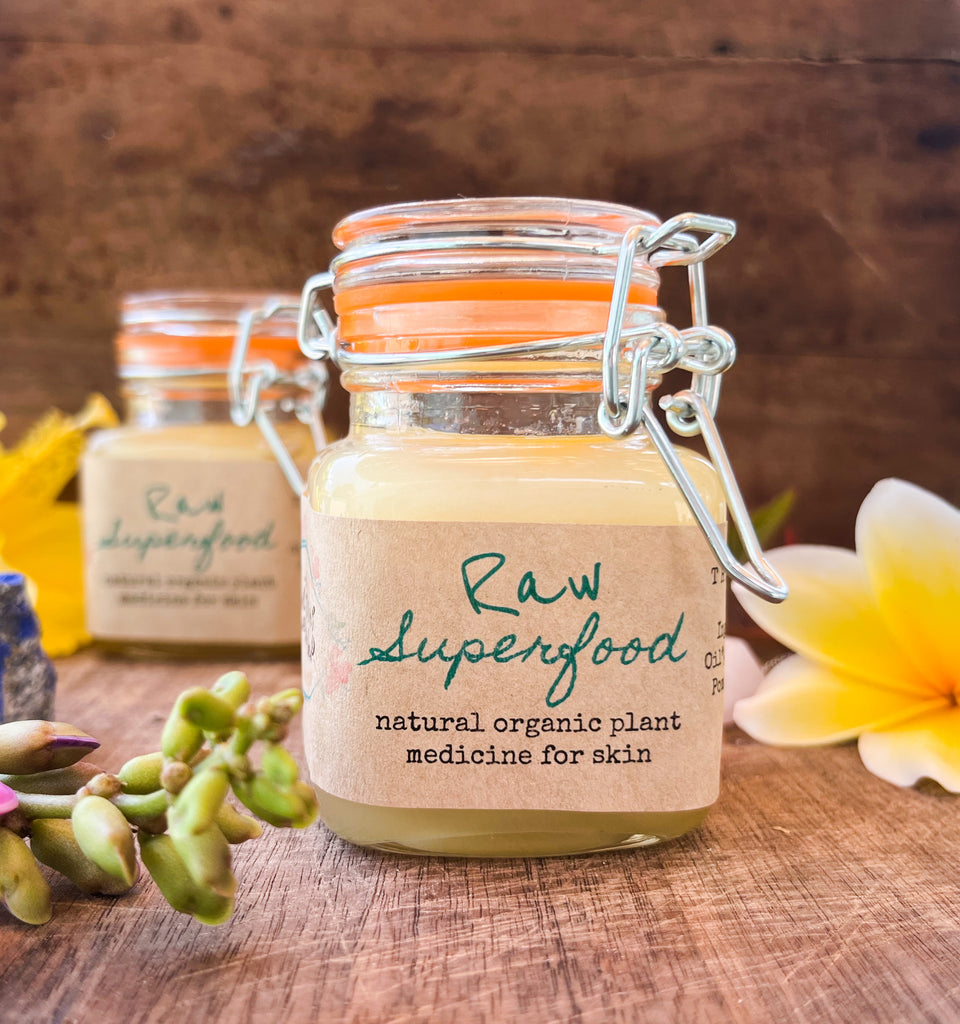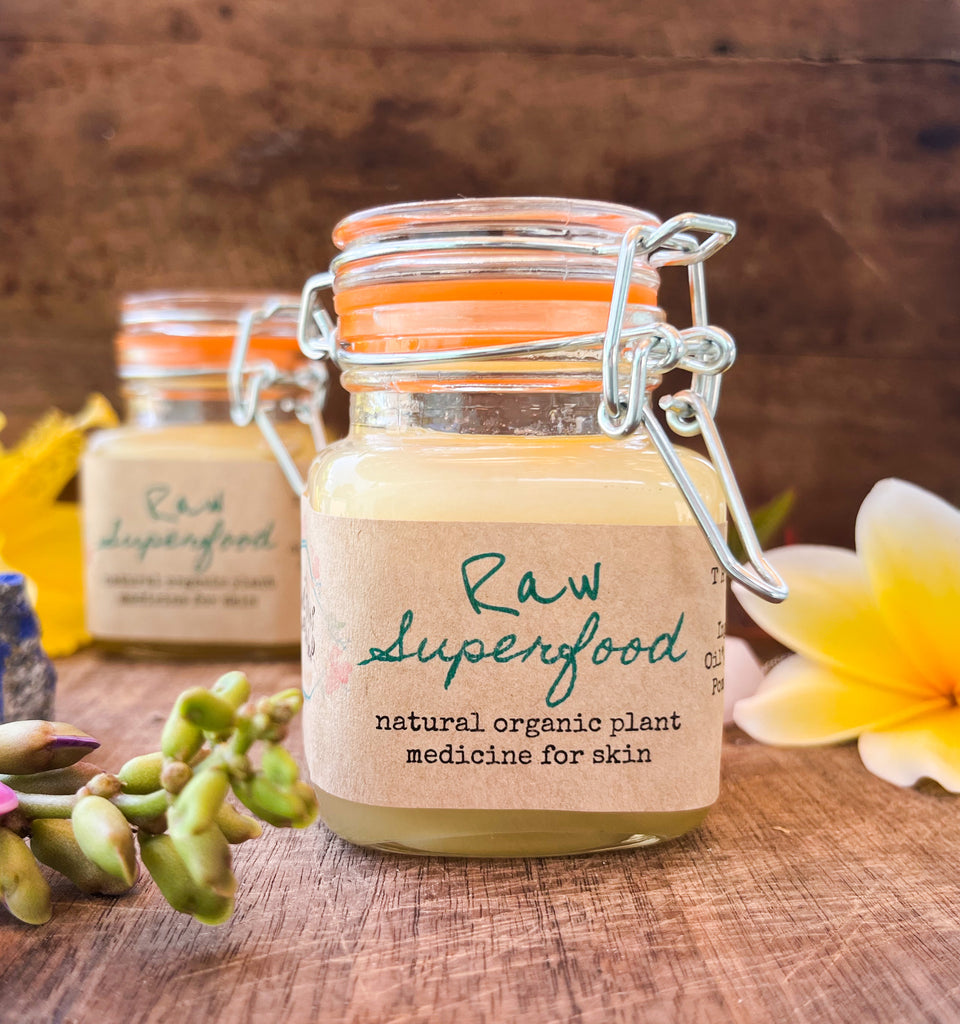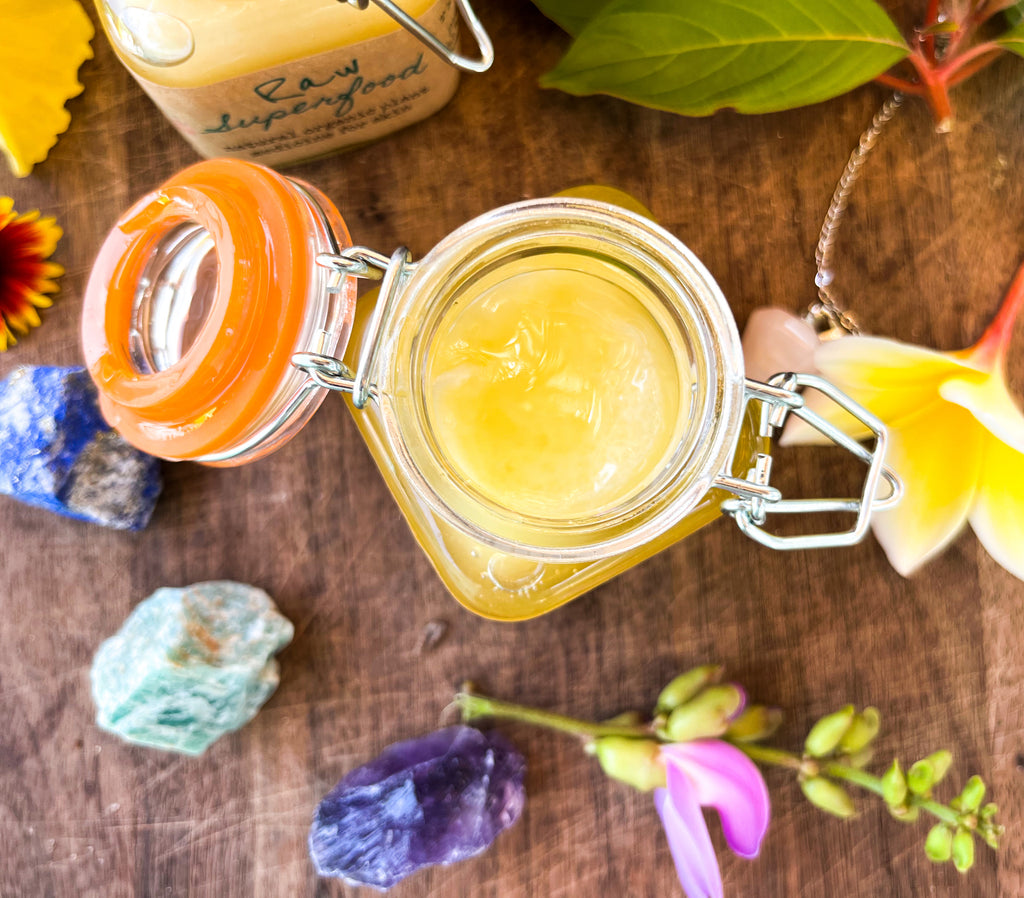 $ 10.00
$ 0.00
Raw Face Food Plant Superfood Moisturizer
T H E   R I T U A L
Experience raw, organic ingredients melting into your skin with bioavailable vitamins and nutrients. Raw Face Food is a creamy, tropical moisturizer made with unrefined, cold-pressed oils (like all my products), and is a light enough formula to wear during the day. 
Cacao Butter offers a superfood, nutrient-dense, and warmly energizes with natural fatty acids which help to repair scars and soothe inflammation. 
The Virgin Coconut Oil I utilize is hand-picked as the best coconut oil I have ever experienced. Don't be confused with Coconut Oil's reputation for clogging pores as this is not your normal Coconut Oil. There is a huge difference between oils that have been refined versus UNrefined, and cold-pressed versus expeller pressed (a high temperature process). 
Red Raspberry Seed Oil has been shown to have natural UV protective properties. It adds a free radical defense mechanism with high amounts of antioxidants. 
Pomegranate Seed Oil is one of my favorite oils ever! It is thick, rich and the aroma is a warm tropical delight which helps to plump and firm skin.
Chia Seed Oil is filled with Omegas and minerals that help to bring out the best in your skin, with a deeply penetrating moisture. 
Topped with a homemade blend of organic essential oils to have a balancing effect on oil production, skin microbiome, and to help release anxiety and tension held in the skin.
T H E   I N G R E D I E N T S
Cacao Butter*, Extra Virgin Centrifuged Coconut Oil*, Chia Seed Oil*, Red Raspberry Seed Oil*, Ghana Shea Butter*, Pomegranate Seed Oil*, and Essential Oils. (*certified organic, organic, or wildcrafted ingredient)
Available in 1 oz sample size in glass jar or 4 oz full size keepsake apothecary jar with bail lid.
By supporting my little business, you can feel good about your love for the ocean and keeping your skincare plastic-free :-)