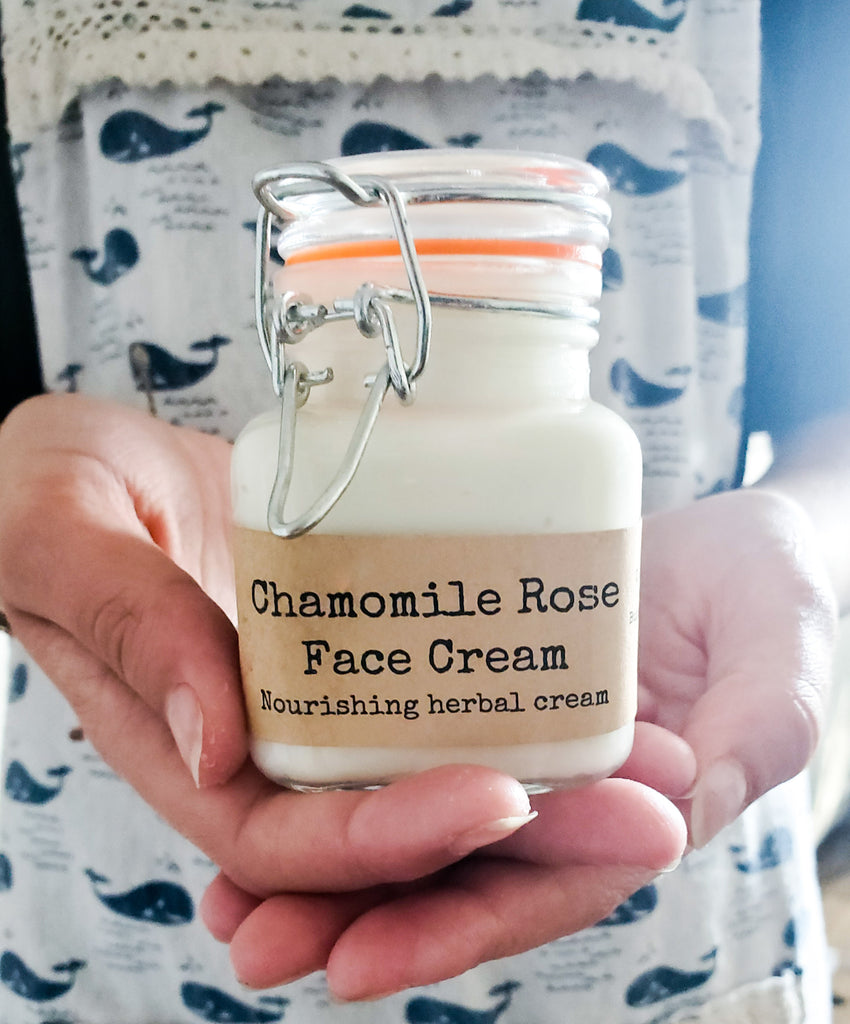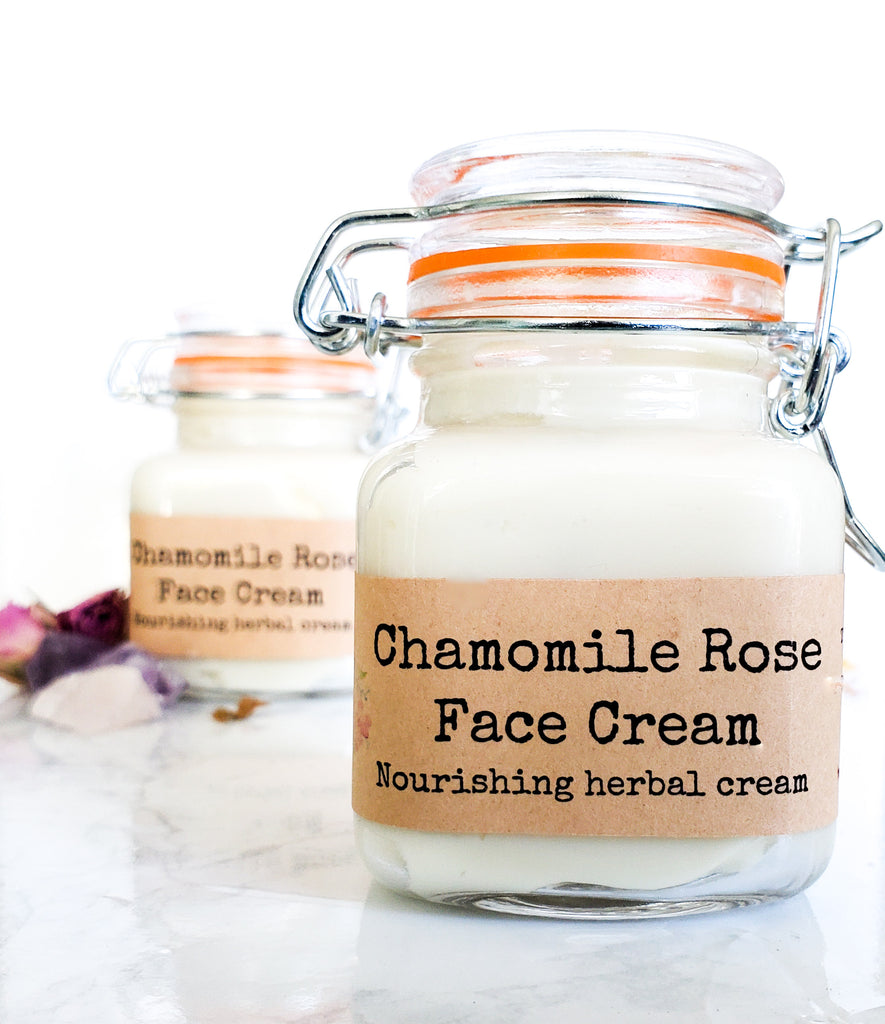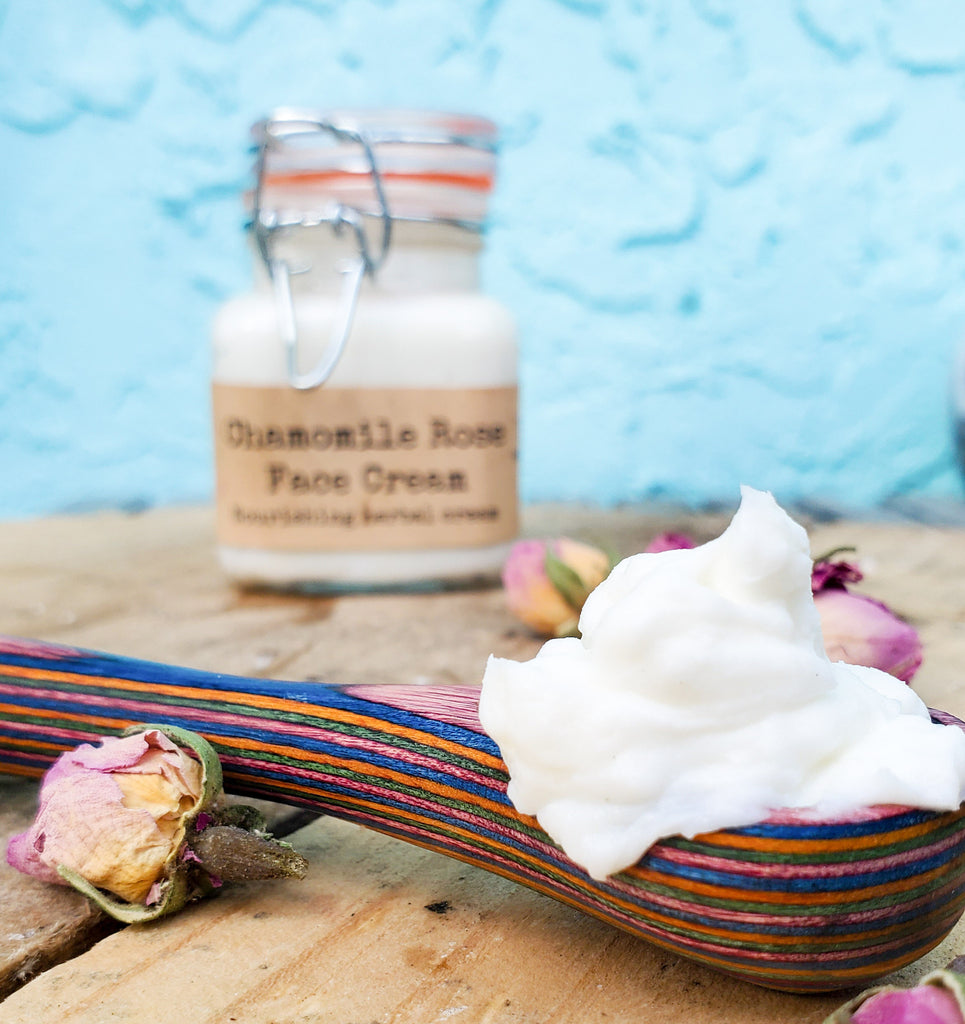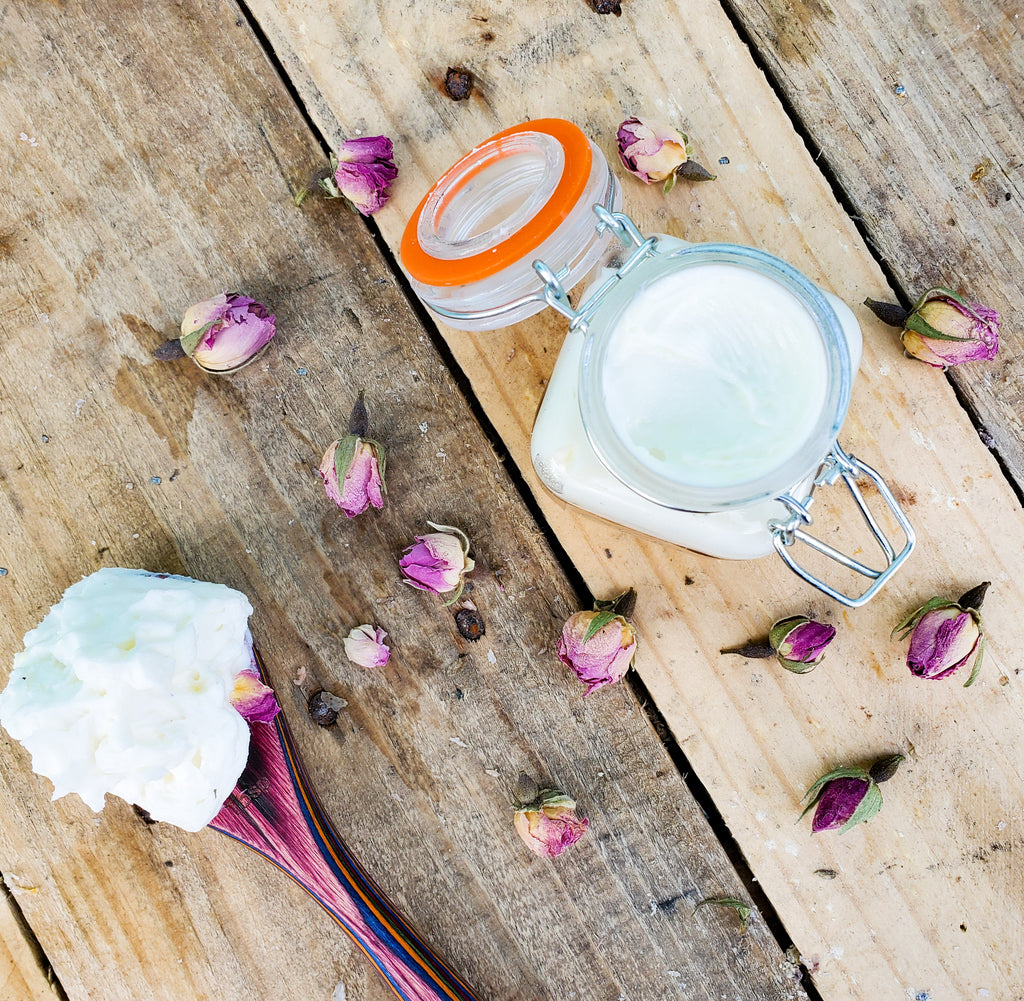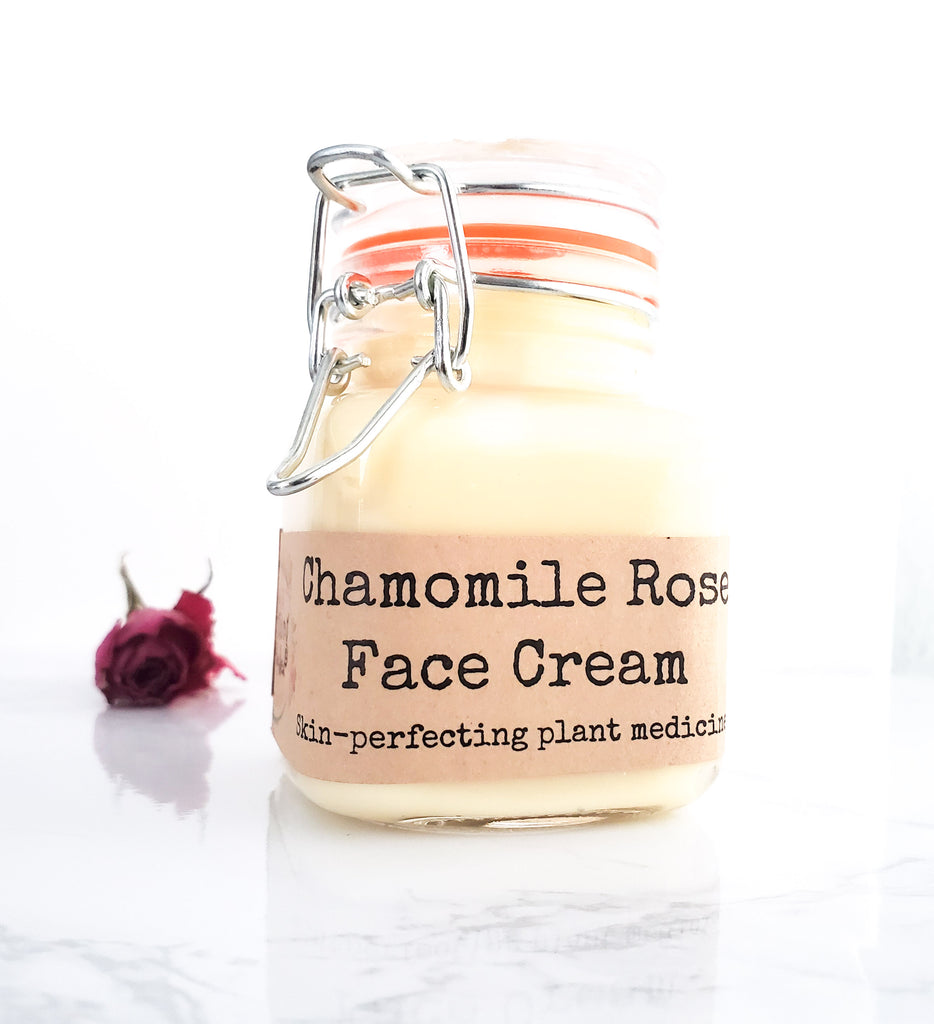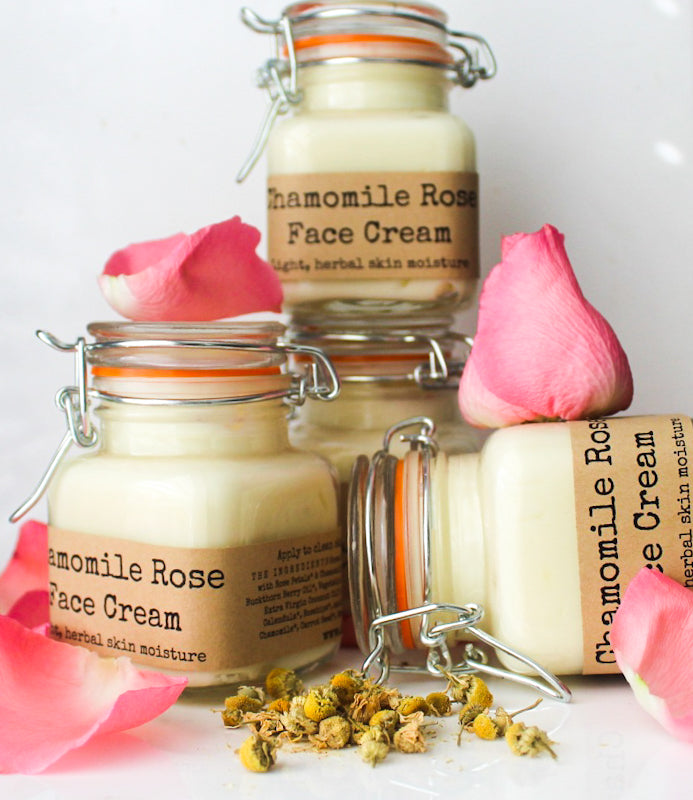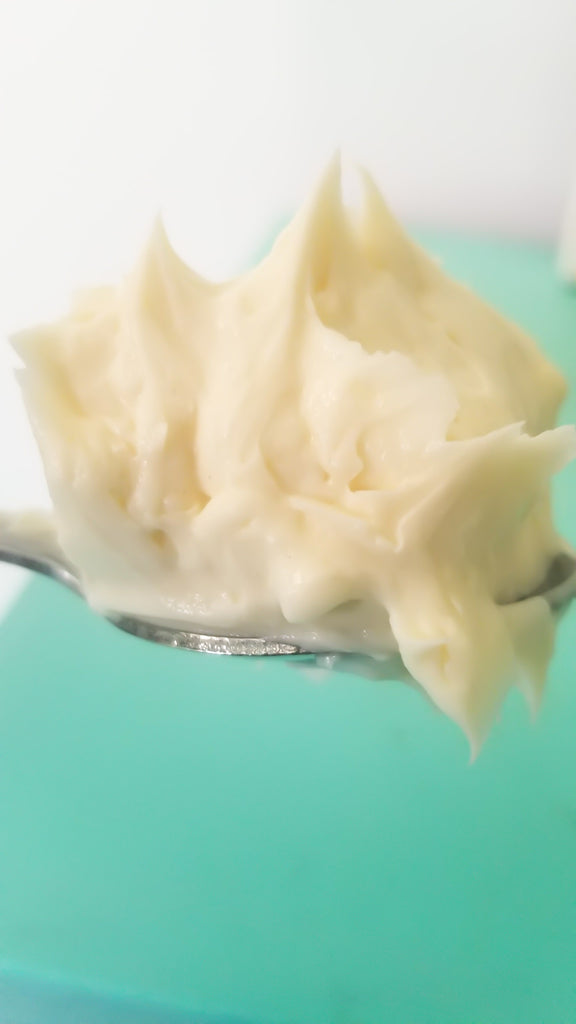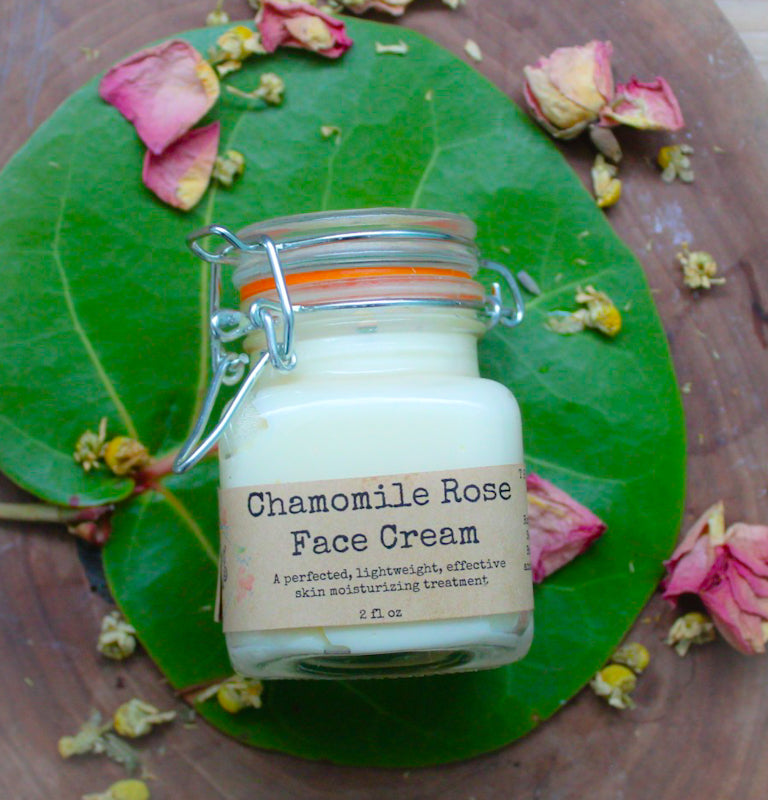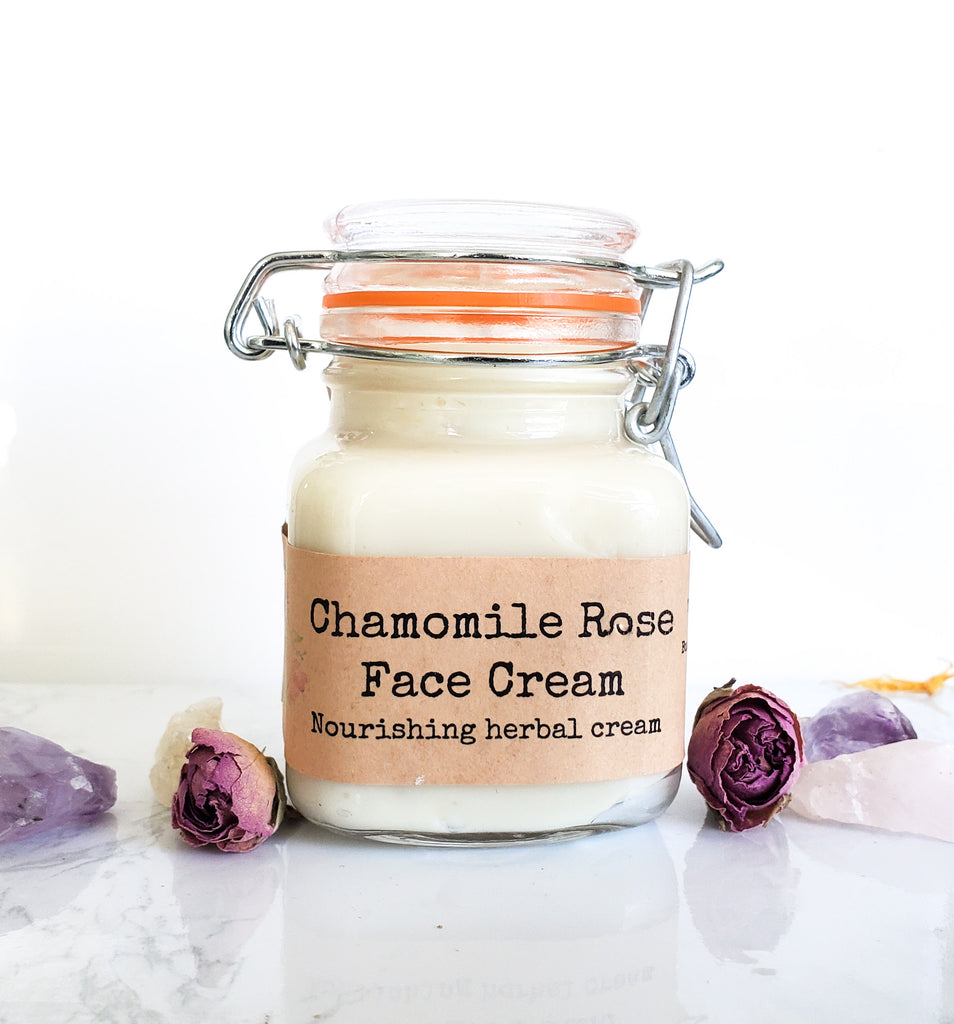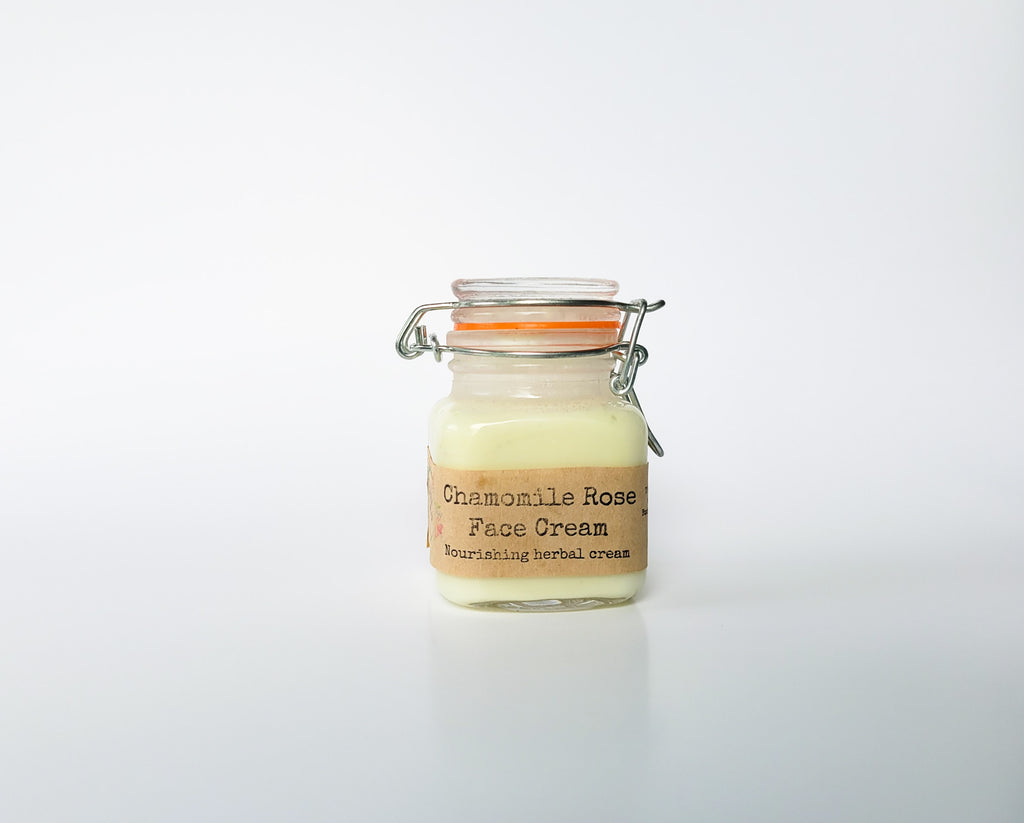 $ 36.00
$ 0.00
Chamomile Rose Face Cream
Light, deeply penetrating, non-greasy, and skin perfecting.....this skin "drink" is more like a superfood skin mousse that sinks right into every crevice to protect, soften, and renew.
Chamomile Rose Face Cream was my very first formula developed more than 20 years ago in my little kitchen. I worked tirelessly to develop a recipe that could nourish and repair, while not feel greasy or overwhelming on skin. It's like she's secretly working her magic deep down. I have heard story upon story of the results this cream has given to clients all over the world, and it makes my heart filled with such happiness.

A special blend of essential oils including Helichrysum, Geranium, Chamomile, and Carrot Seed encourage recycling of dead cells, and stimulate the production of new, healthy ones. Concentrated fruit seed and flower extracts delicately nourish each and every cell, providing a transformational glow that will be noticeable upon your first usage.
Beneficial for all skin types.

T H E    R I T U A L
Apply a few teaspoons into fingertips and apply to dry skin, including face and neck by massaging in small circular motions. Massage into damp skin for a nourishing face cleansing ritual, and rinse with a warm clean washcloth. 
For an added boost, combine a a few drops of Face Petals Secret Serum with this cream in the palm of your hand, and massage onto skin. This is a nourishing way to enhance this cream when needed especially during the changing of seasons, or to transform into a nighttime cream. 

P L A N T   A C T I V E S
▶ Rose Hydrosol - A plant extraction from fresh rose petals during the steam distillation of essential oils. This tonic is refreshing, skin-tightening, and balancing.
▶ Red Raspberry Seed Oil - exceptionally high proportion of vitamins A and E, plus omega-3 and omega-6 fatty acids, naturally UV-protective qualities
▶ Sea Buckthorn Berry Oil - Extremely high in Beta Carotene, it is rich in bioflavinoids and B vitamins, and is excellent for repairing scars and damaged skin.
▶ Ghana Shea Butter - High in vitamins A, C, and E, extremely skin-softening, nutritive. The shea butter I use is cold-pressed and unrefined and is the softest creamiest shea butter I have ever found.
▶ CO2 extract of Rosehips - anti-aging, reduces the appearance of scars and wrinkles and improves skin color and tone
▶ CO2 extract of Calendula - recognized for its ability to help heal wounds and abrasions, anti-inflammatory
▶ CO2 extract of Sea Buckthorn Berry Pulp - aids in tissue regeneration, hyperpigmentation, contains nourishing, revitalizing, and restorative properties
▶ Carrot Seed Essential Oil - balances oily and dry skin, stimulates circulation, repairs and tones the skin, increases elasticity, reduces the formation of wrinkles, and scars
▶ Helichrysum Essential Oil - The "everlasting" flower oil that contains skin-repairing miracles! This essential oil has shown to be a powerhouse for anti-aging, scars, hyperpigmentation, and it even promotes emotional healing of the heart.
▶ German Chamomile Essential Oil - Rich in the beautiful azulene, this is a highly effective anti-inflammatory, treats dry, itchy skin, insect bites, acne and other irritations while calming the mind and soothing nerves holistically.

T H E   I N G R E D I E N T S
Rose Hydrosol*, Distilled Water, Apricot Kernal Oil* infused with Rose Petals* & Chamomile Flowers*, Rosehips Seed Oil*, Red Raspberry Oil, Sea Buckthorn Berry Oil*, Vegetable Wax*, Sunflower Lechitin*, Ghana unrefined Shea Butter, Extra Virgin Coconut Oil*, Vitamin E, Grapefruit Seed Extract, Co2 extracts of Calendula*, Rosehips*, and Sea Buckthorn Berry Pulp*, Essential Oils of German Chamomile*, Carrot Seed*, Rose Geranium* and Helichrysum*.
(*certified organic)
 4 fl oz in a glass jar