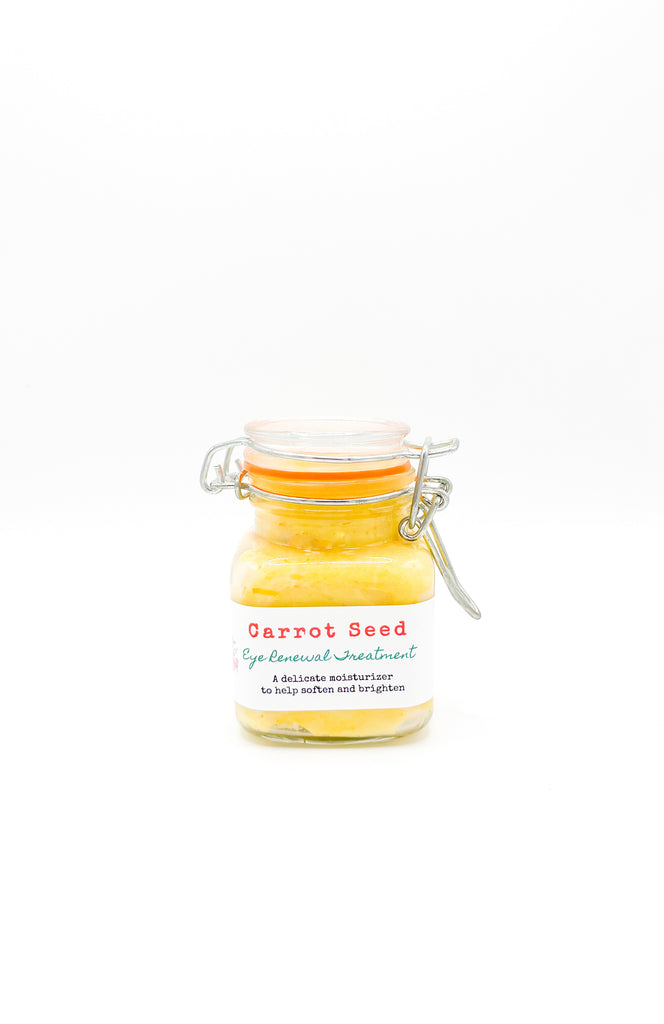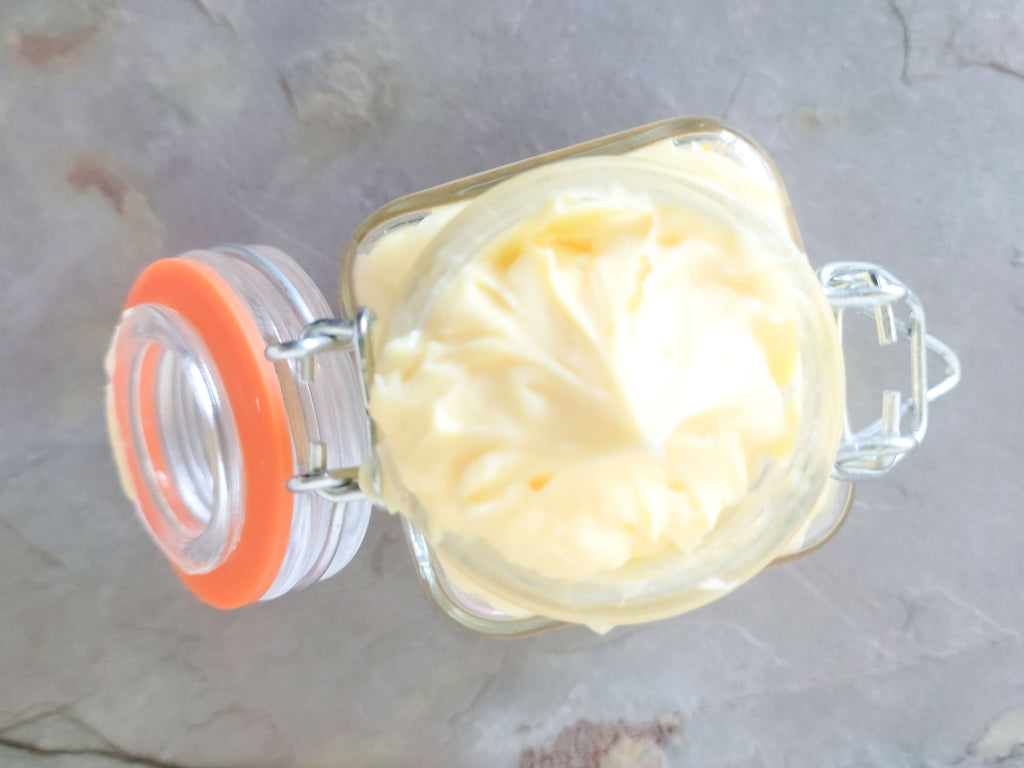 $ 38.00
$ 0.00
Carrot Seed Eye Renewal Treatment
A light yet effective moisturizing treatment for the delicate, sensitive area under the eyes. This plant-based skincare cream has been carefully crafted with house-made herbal infusions that were specifically chosen for this cream. Most of the ingredients chosen are natural anti-oxidants and anti-inflammatories. These two actions help to reduce eye irritations such as swelling and dark circles by helping to increase circulation and stimulate skin cells which in turn increases cell turnover. Herbs in this formula provide vital nourishment and hydration that softens texture in the skin. Carrot Seed Eye Renewal Treatment can be used during the daytime, or right before bed. 
P L A N T   A C T I V E S
Eyebright - Contains natural astringent and antibacterial properties, beta carotene, and antihistamines. 
Calendula - Promotes healthy collagen in skin, and holds a variety of antioxidant activity to protect skin.
Pomegranate Seed Oil - Nutritious benefits from fatty acids and flavonoids, providing antioxidants and healthy skin proliferation.
Carrot Seed - This beneficial ingredient comes from the Queen Anne's Lace plant, not actual carrots. Carrot Seed essential oil is a concentrated ingredient that helps to improve circulation, reducing inflammation, and repairing damage caused by environmental stress and pollution. 
Gotu Kola - Stimulates the healing process in skin with saponins, increases skin circulation and oxygenation, and in turn reduces swelling. 
Rosehips - High in Vitamin C, supporting collagen and connective tissue, this nutritious herb helps to lovingly reduce the appearance of scars and repair damaged skin.
T H E   I N G R E D I E N T S
Rainwater, Sunflower Oil*, Rosehips Seed Oil*, Vegetable Wax, Pomegranate Seed Oil*, House made Extracts of Calendula*, Eyebright*, Comfrey*, Rosehips*, Lavender*, and Gotu Kola*, Oils of Carrot Seed* and Lavender*. (*Organic)
4 fl oz in a glass jar