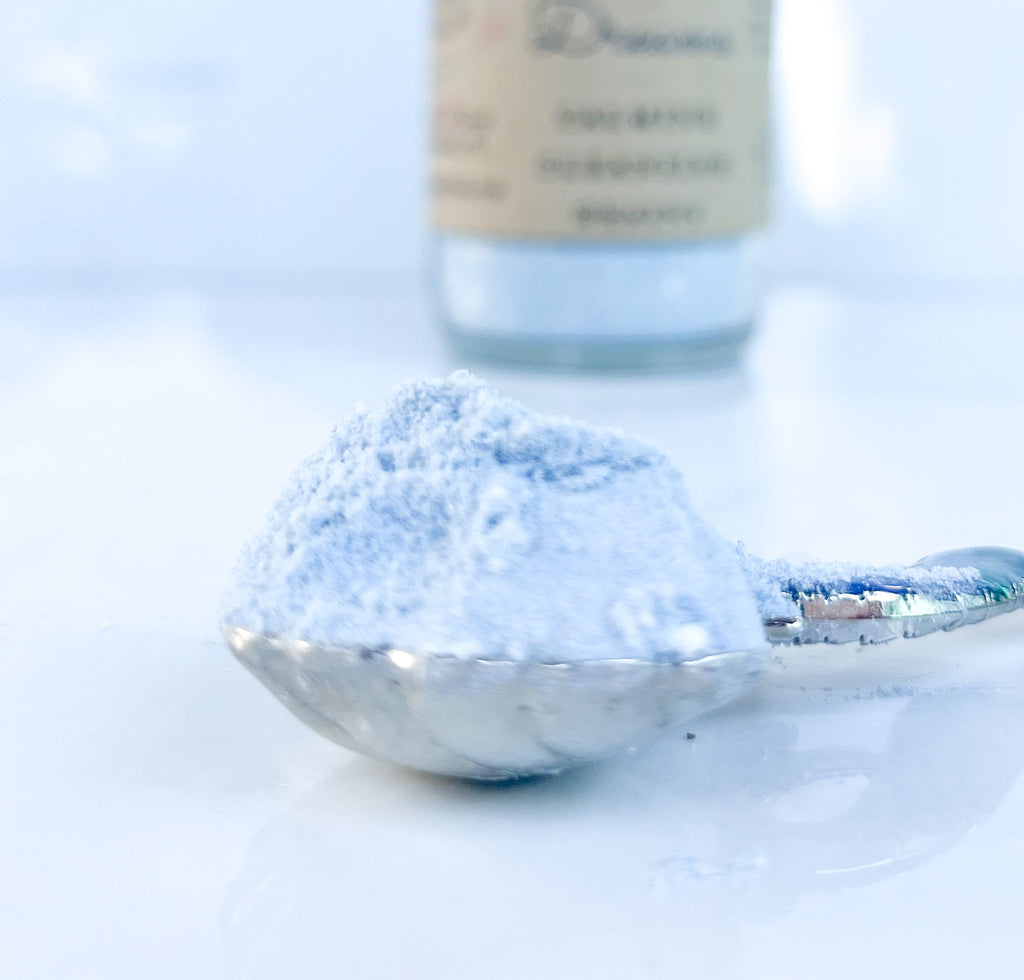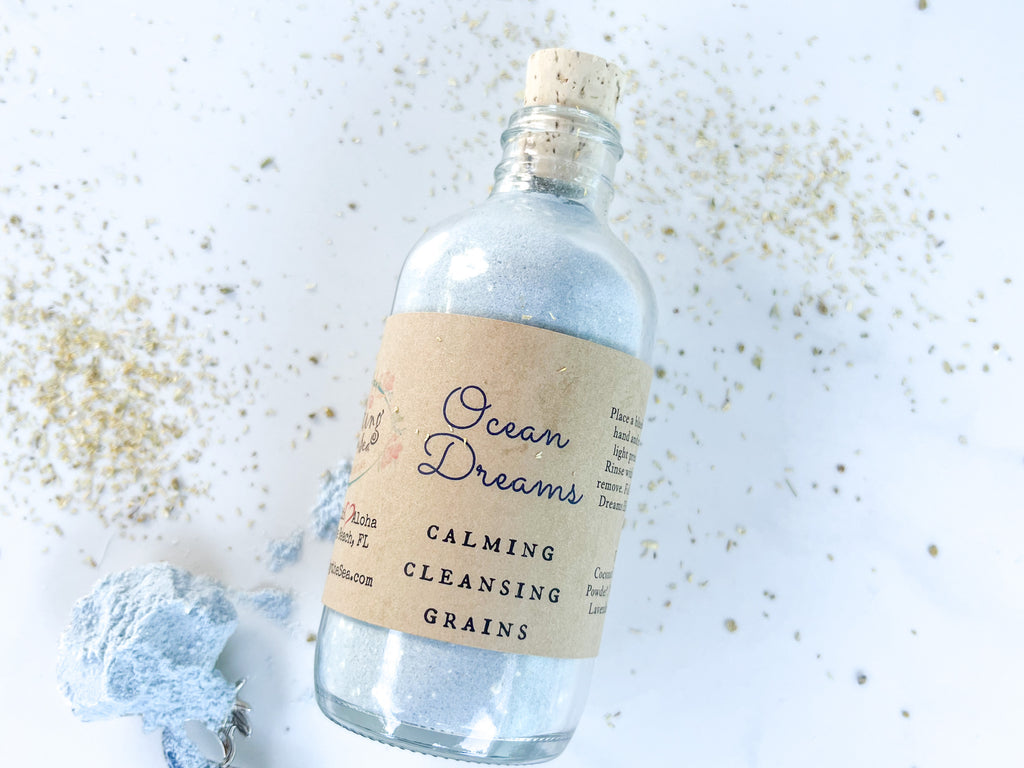 $ 23.00
$ 0.00
Ocean Dreams Calming Cleansing Grains
Cleansing Grains are an absolute wonderful way to gently but effectively cleanse skin, promoting evenness in texture while maintaining a healthy oil balance that doesn't strip your skin.
Pairs well with Ocean Dreams Beauty Balm, Ocean Dreams Face Cleanser, Ocean Dreams Serum, and Ocean Dreams Elixir.
I N G R E D I E N T   H I G H L I G H T S
Yarrow - a natural astringent that tightens pores, minimizes appearance of pores, and reduces acne. Provides relief for broken capillaries and promotes faster turnover of skin cells. 
Blue Tansy - Rich in Chamazulene, a type of antioxidant that has been found to have calming properties on the skin, as well as the ability to fight free radical damage that contributes to signs of aging. 
Chamomile - calms skin by helping to alleviate the side effect of inflammation can be redness. Because chamomile has anti-inflammatory properties, it helps to protect against long-term and short-term skin inflammation. The abundance of flavonoids and phytochemicals in Chamomile help fight against harmful free radicals and speed up cell regeneration, thereby improving the appearance of fine lines, wrinkles, and scars.
Lavender - A powerful antioxidant, antimicrobial, and antiinflammatory providing calming effects. Lavender has shown to help prevent or reverse oxidative stress.
Passionflower - Antioxidant and phytonutrient contents are contained within passionflower. This flower is a well-known nervine connected to calming and soothing the nervous system,
T H E    R I T U A L
Use daily for best results. To use, massage grains over damp facial skin in small firm circles. Rinse with a warm washcloth by patting skin evenly, then patting dry. 
T H E    I N G R E D I E N T S
Coconut Powder*, Bakng Soda, Blue Spirulina Powder*, Yarrow Powder*, Chamomile Powder*, Lavender Powder*, Passionflower*, and Essential Oil of Blue Tansy*, (*certified organic)
2 oz net wt in a glass bottle with cork