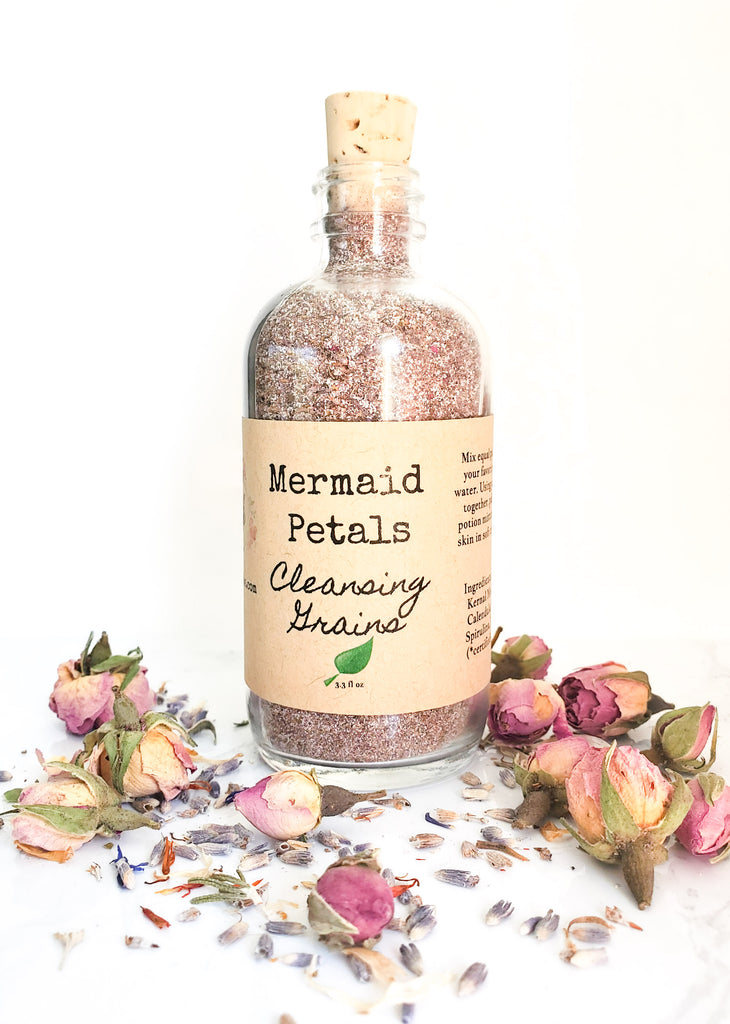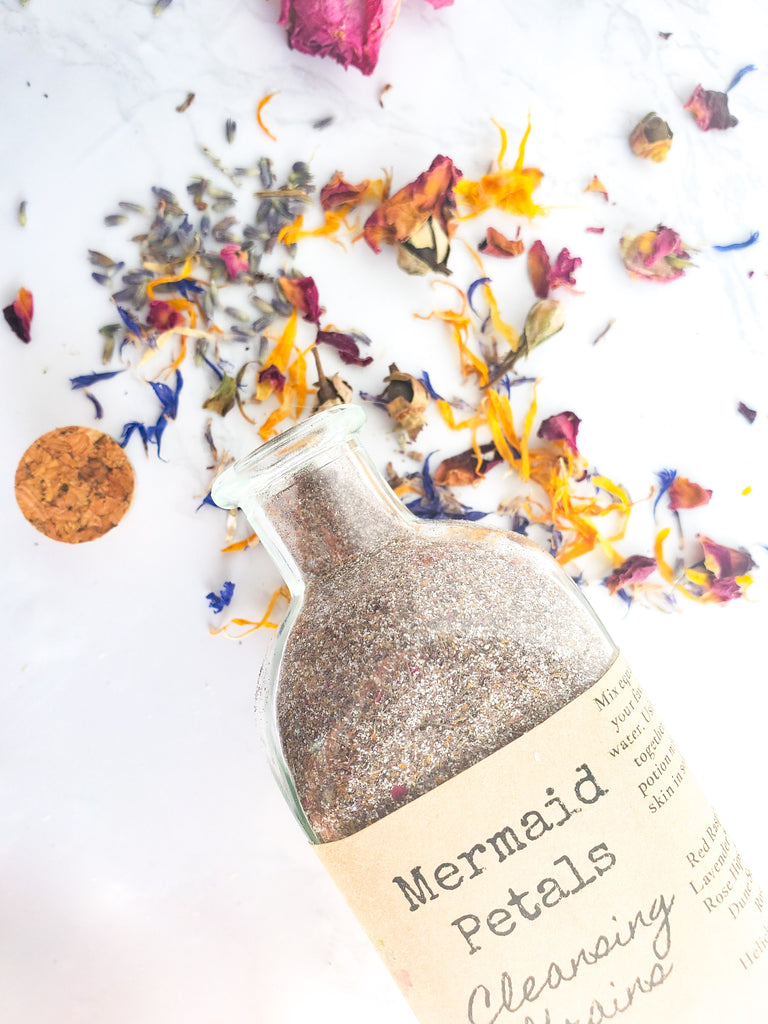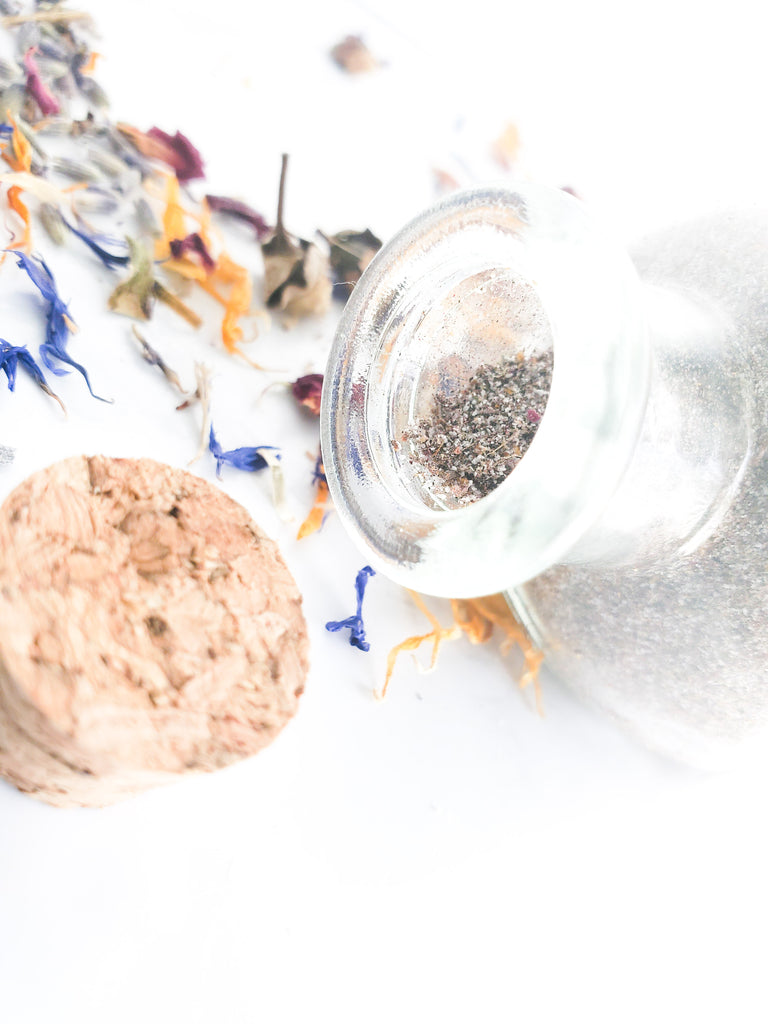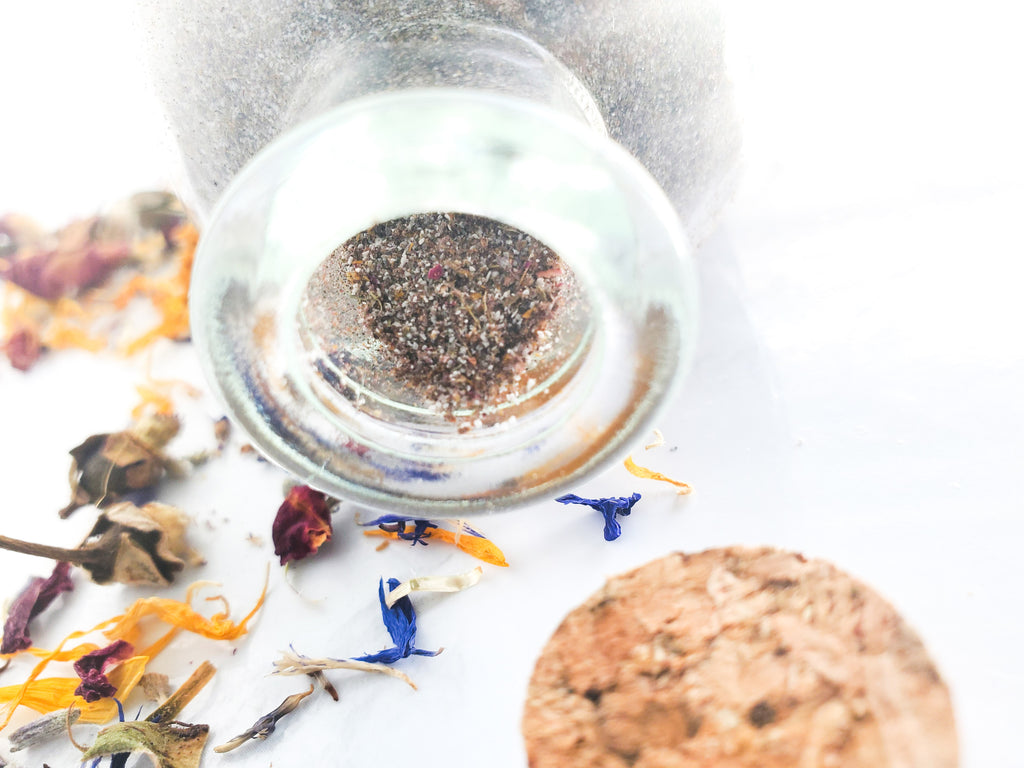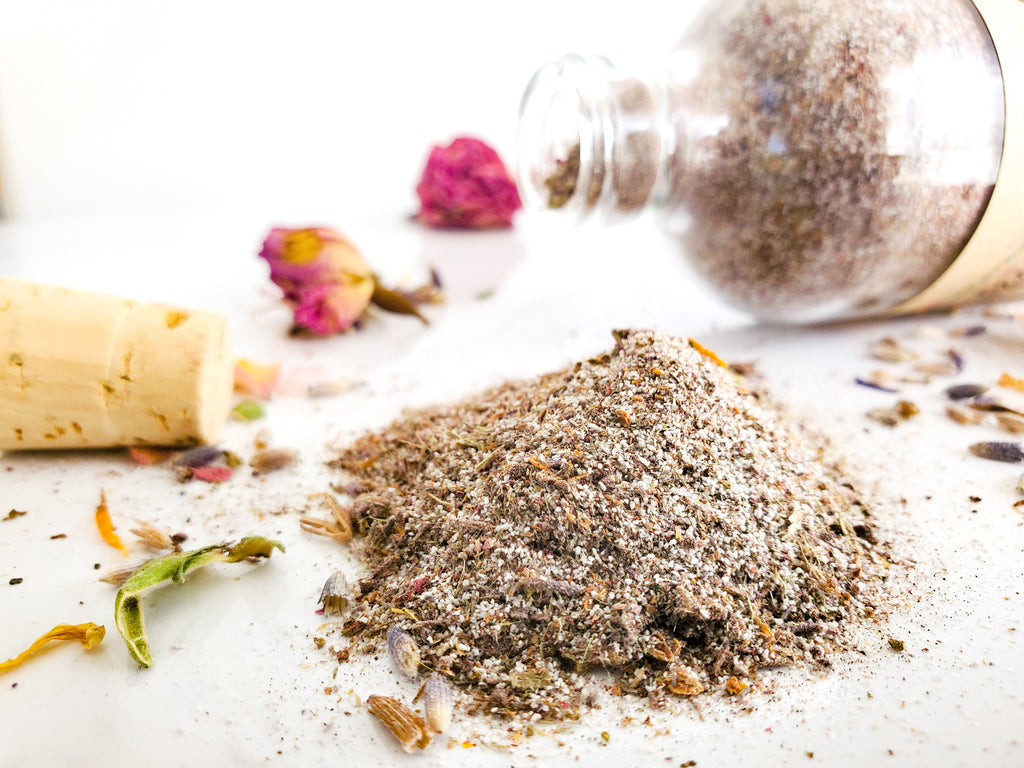 $ 23.00
$ 0.00
Mermaid Petals Face Cleansing Grains
Imagine cleansing your face with fruit seeds, flower petals, clays, and wholesome herbs....all of which are magically ground together, handmixed with the hearts of salty fresh seaside love within a large, beautiful pottery bowl, and gracefully bottled for your skincare rituals.
Research has shown that massaging the facial skin helps to improve muscle tone and improve skin cell turnover rates - the two key elements to soften and renew skin. When we are babies, our skin cell turnover rates are high, but as we age the rates slow down. Mermaid Petals was made to infuse her magic with bringing skin beautiful texture, to increase the circulation, health, and softness your follicles are capable of expressing!
Mix equal parts of your cleansing grains with your favorite DBTS face honey, cleanser, or water. Using your index and middle fingers held together, paint a tablespoon of your tropical potion mixture onto dampened facial and neck skin in soft circular motions. Rinse thoroughly and pat skin dry. Optional fun: add a teaspoon into your masque. Add a few drops of your favorite DBTS Serum to replenish skin during your exfoliation. 
1.5 oz net wt packaged in a glass bottle with cork top
T H E   I N G R E D I E N T S
Red Raspberry Seeds*, Apricot Kernal Meal*, Sea Kelp, Sea Clay, Lavender*, Comfrey Root*, Calendula Petals*, Hibiscus*, Rose Hips*, Spirulina, Rose Petals, and Pumice Powder. 
(*signifies certified organic, organic, or wildcrafted ingredient)