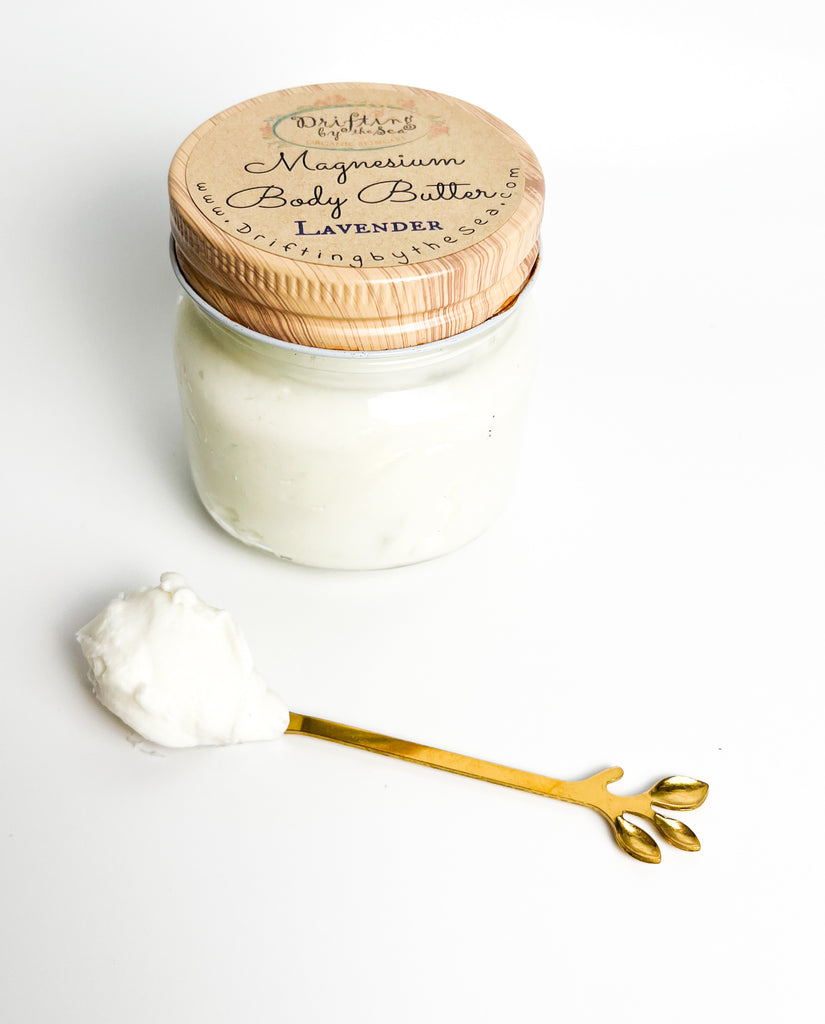 $ 25.00
$ 0.00
Magnesium Body Butter
100% Natural Triple Whipped MAGNESIUM-Infused Body Butter!
Magnesium plays a very important role in your body, and is essential for healthy muscles, nerves, bones, and blood sugar levels. More than 300 metabolic reactions in your body involve Magnesium. IA lack of Magnesium can be related to symptoms of insomnia and/or aches and pains in the body. Our skin is so absorptive, that applying magnesium topically is more effectively absorbed than taking as a supplement. Symptoms of health issues linked to low magnesium levels can include arthritis, restless leg syndrome, insomnia, muscles spasms, fibromyalgia, carpal tunnel, menstrual cramps, back pain, and more overall aches and pains.
Moisturizing 100% unrefined, raw shea butter is combined with extra virgin, unrefined centrifuged Coconut Oil to infuse the benefits of Magnesium without any artificial ingredients. No fragrance oils, fillers, or synthetic preservatives 

To use, apply to back or neck, feet, or directly on skin where noticeable aches or pains are located. Use before bed to promote restful sleep. After initial use you may experience a tingling sensation which may mean your magnesium levels are indeed lacking. With increased use this feeling should subside. Enriched with essential oils for increased relief, or unscented. 

Note that during the warmer months, this product may arrive melted. Just place product in the fridge if that occurs, for a few hours to firm. 
T H E    I N G R E D I E N T S
Organic Raw Shea Butter*, Organic Extra Virgin Coconut Oil*, Magnesium, and Essential Oils*. (*organic, certified organic, or wildcrafted). 

8 oz in a glass jar