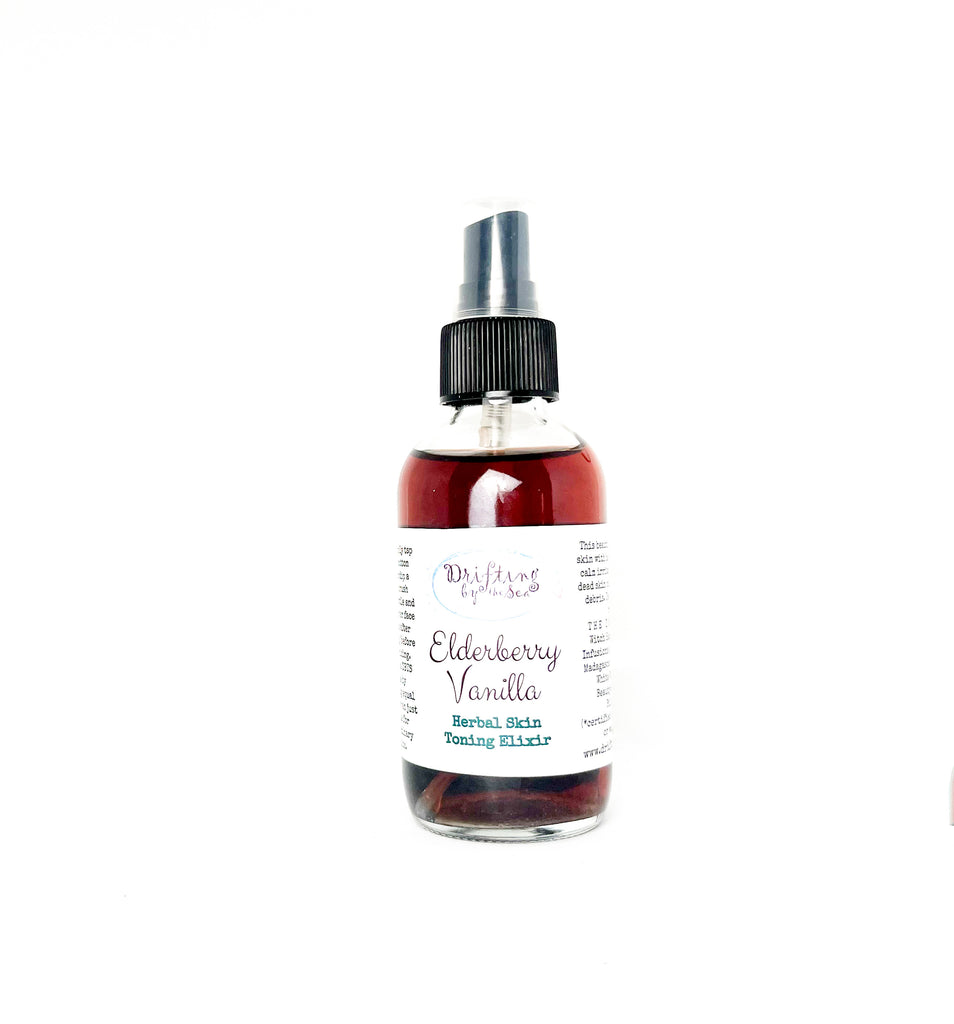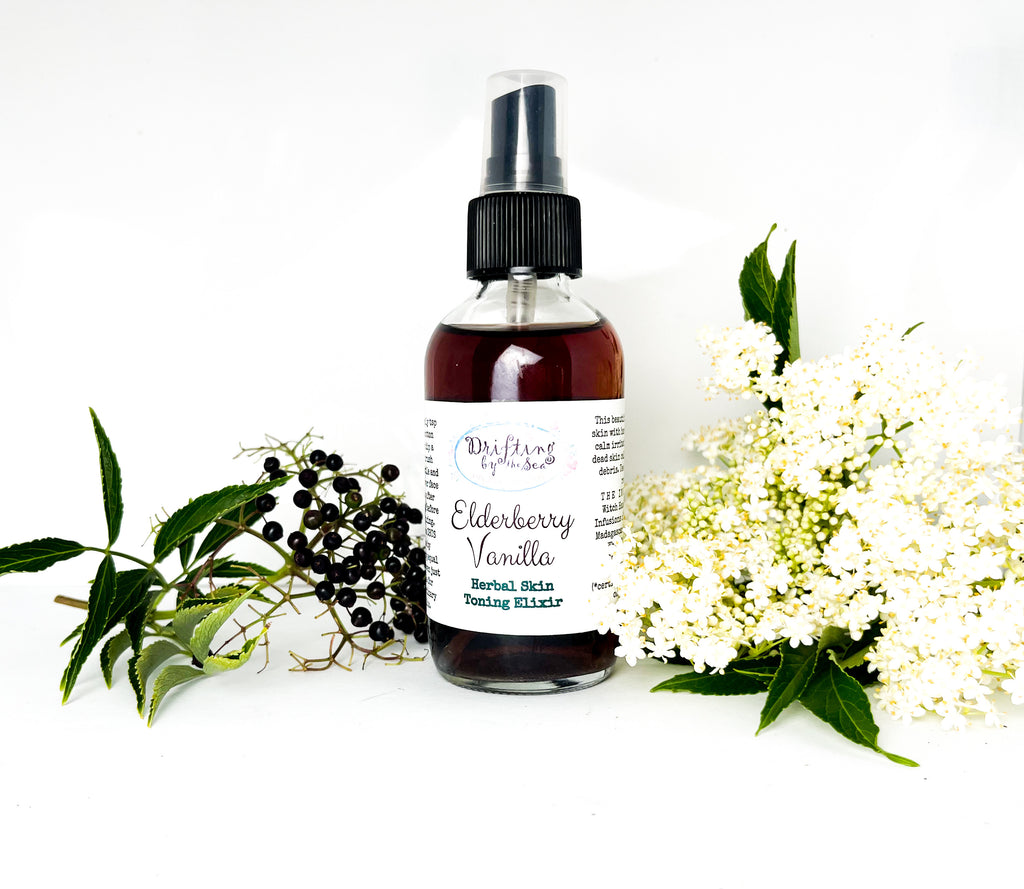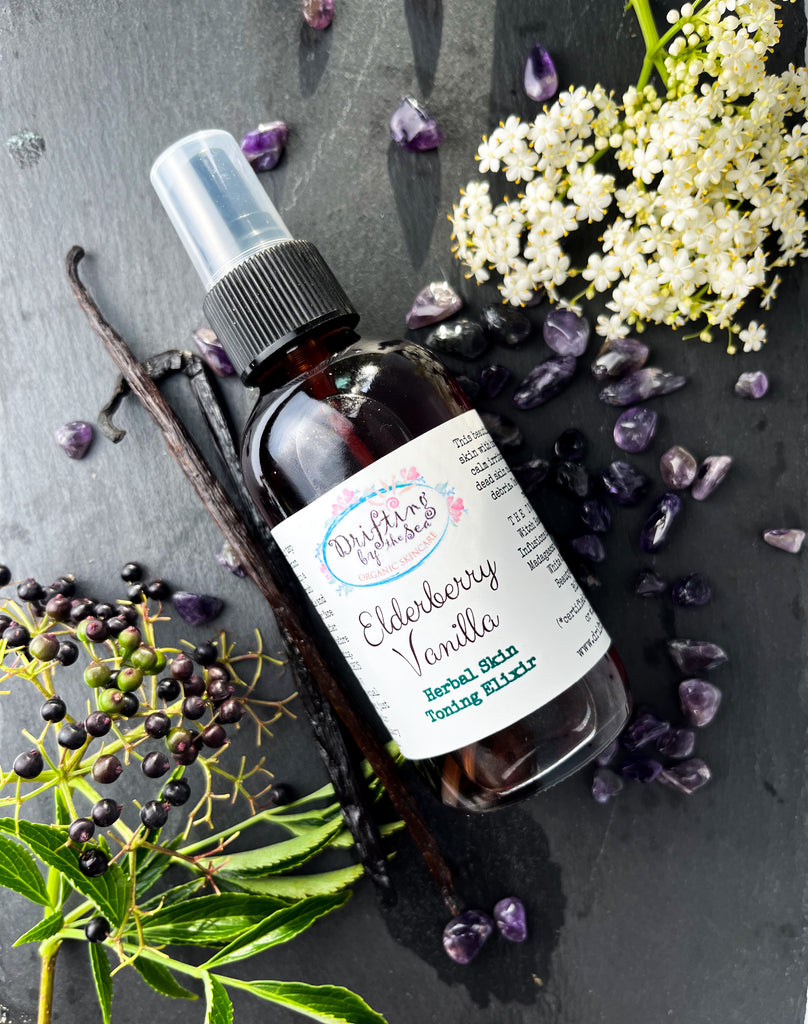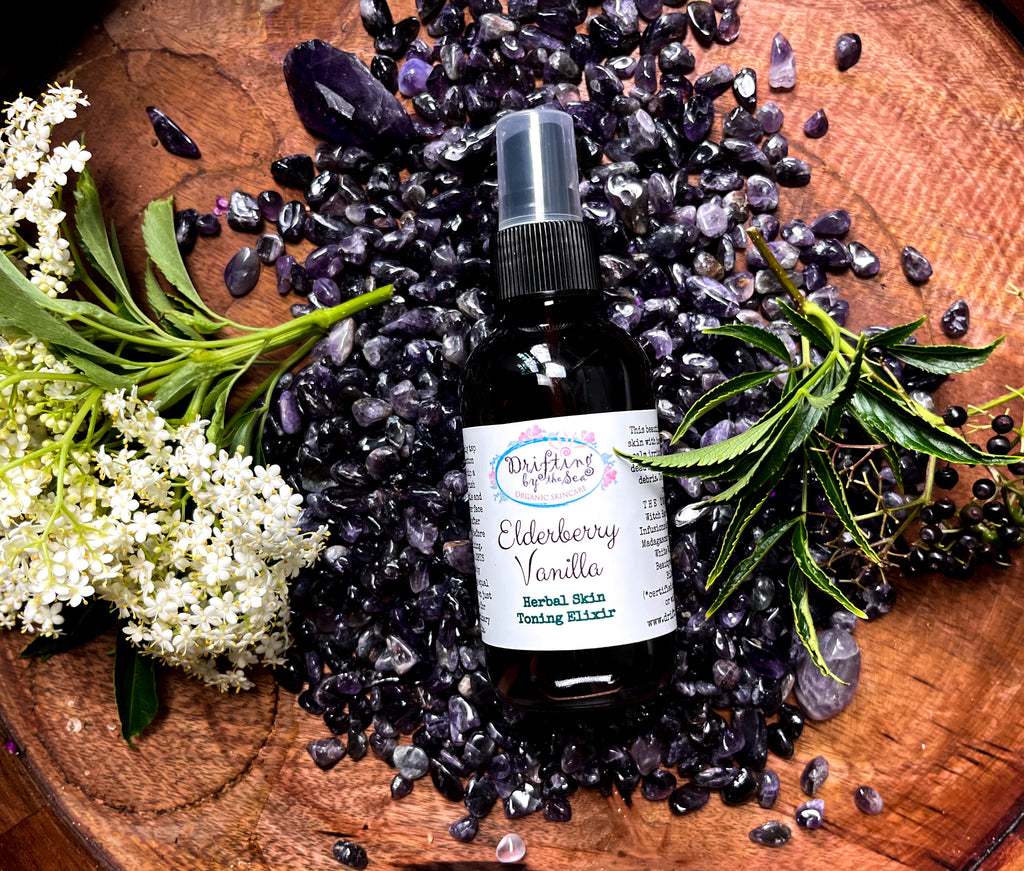 $ 25.00
$ 0.00
Elderberry Vanilla Skin Elixir
Suitable for all skin types.
Are you ready for this tantalizing facial experience with an aroma so delightful you will feel whisked away to a cool refreshing tropical spring water oasis with your senses dancing in delight! Elderberries and Vanilla beans combine with a rich melody of plant goodness antioxidants. Elderberries are known for their immune-boosting properties, while Vanilla is a warm, comforting ingredient rich in Vitamin B. Twice a year, I collect elderberries from my trees and infuse them with Madagascar vanilla beans to create this gorgeous plant infusion that adds skin tightening, cleansing, and toning action to tired or confused skin. Adding a protective barrier before moisturizing can provide antioxidants, antibacterial, and antiseptic properties to strengthen skin. 
Adorned with a surprise crystal inside. It may be a rose quartz, amethyst, citrine, tiger's eye, or another special energy-filled beautiful stone for your collection, and to infuse crystal energy into your skincare. 
To use, after cleansing skin apply dime sized amount to cotton pad and massage over facial skin and neck. You can also use to make a paste with one of my DBTS facial masques. 
T H E   I N G R E D I E N T S
Witch Hazel Distillate, Infusions of Elderberries*, Madagascar Vanilla Beans*, White Willow Bark*, Beautyberries*, Bilberries* and a crystal gemstone. (*certified organic, organic, or wildcrafted)
4 fl oz in a glass bottle with mister