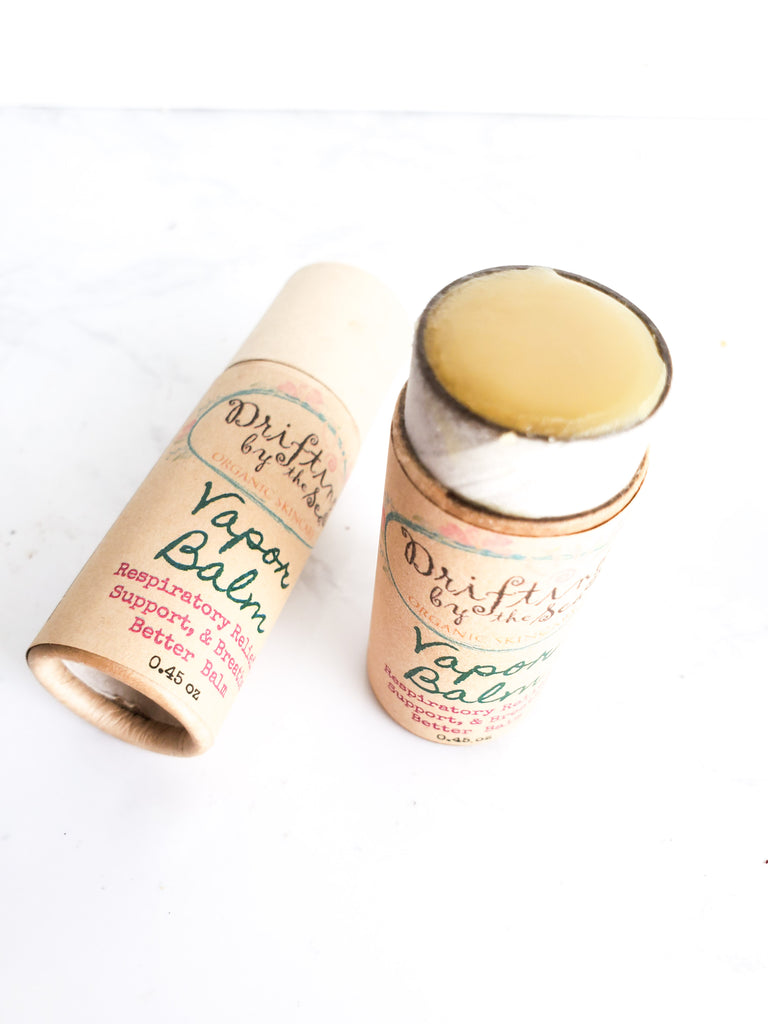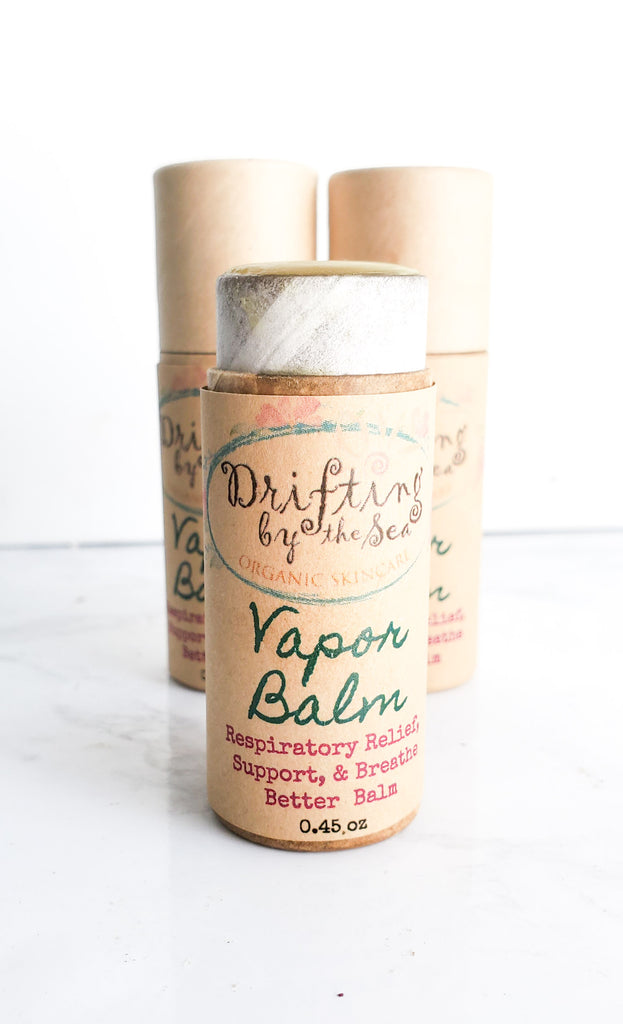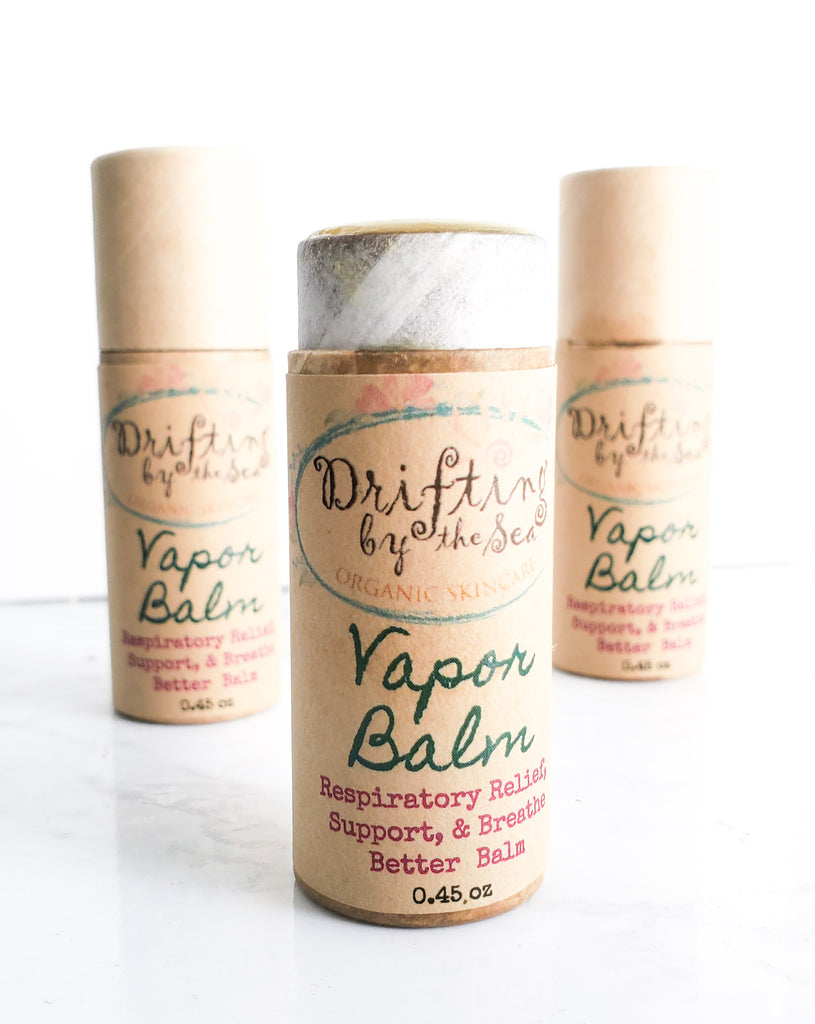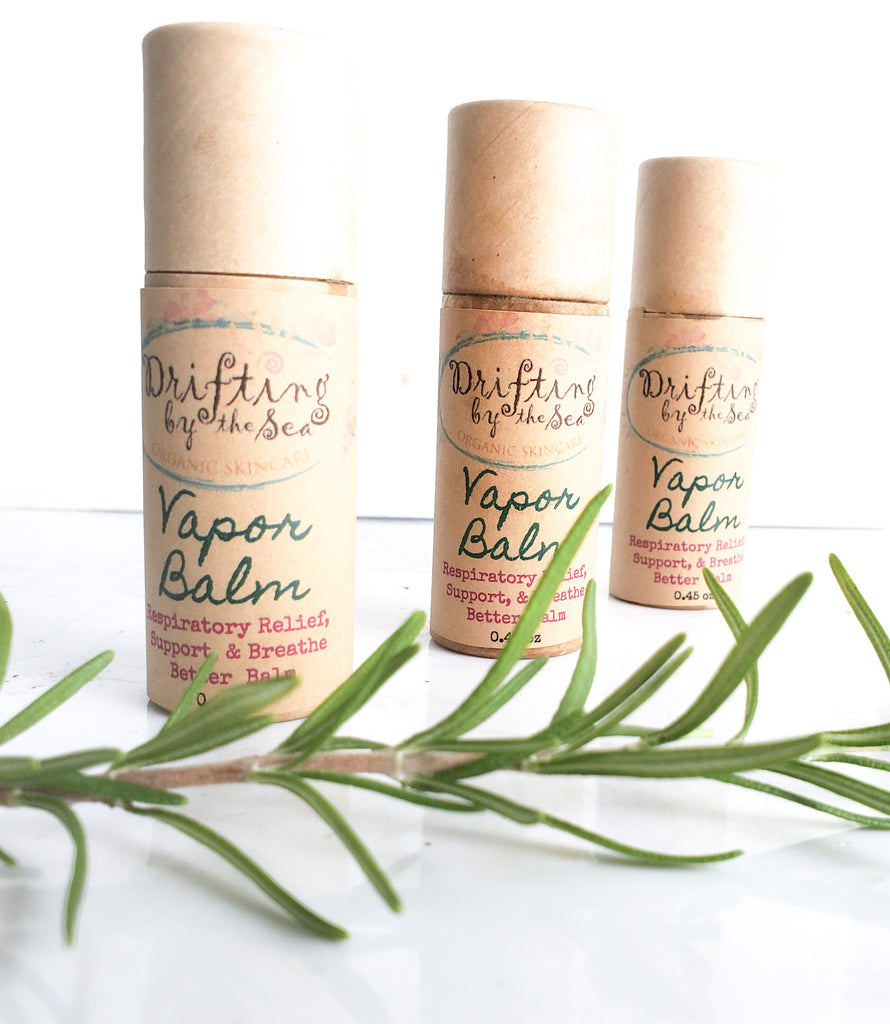 $ 12.00
$ 0.00
Skin Vapor Balm
This anti-inflammatory decongesting balm feels like a breath of fresh air when massaged over skin. The anti-inflammatory, antiviral, and antibacterial properties from plants that have been used for thousands of years to support the respiratory system, can help provide relief. Enriched with essential oils to open up the airways and allow for easier breathing, and herbal infusions to support and strengthen the immune system. You can feel safe knowing there is no petroleum jelly or artificial substances used in making this balm beautiful.
I created this special treatment to use directly on the skin. It is helpful even with children who are experiencing respiratory issues such as cough and congestion, and can be applied directly to temples and lymph areas on neck and upper chest to encourage healthy breathing. Lovingly helps to decongest and purify skin, while providing a beautiful infusion of plant powered oils that help to boost the mood and improve spirits. 
Disclaimer: I am not making any claims that this product is intended to heal any ailment, but I have been using it on myself and my children for years with excellent results. Always consult with a healthcare professional before starting any new vitamins, supplements, diet, or exercise program, before taking any medication, or if you have or suspect you might have a health problem. 
T H E   I N G R E D I E N T S
Sunflower Oil*, Infusions of Lemon Balm*, Lavender*, Rosemary* and Sage Leaves*, Beeswax*, Coconut Oil*, Shea Butter*, and and Essential Oil blend*. (certified organic). 
0.45 oz net wt in a compostable natural tube