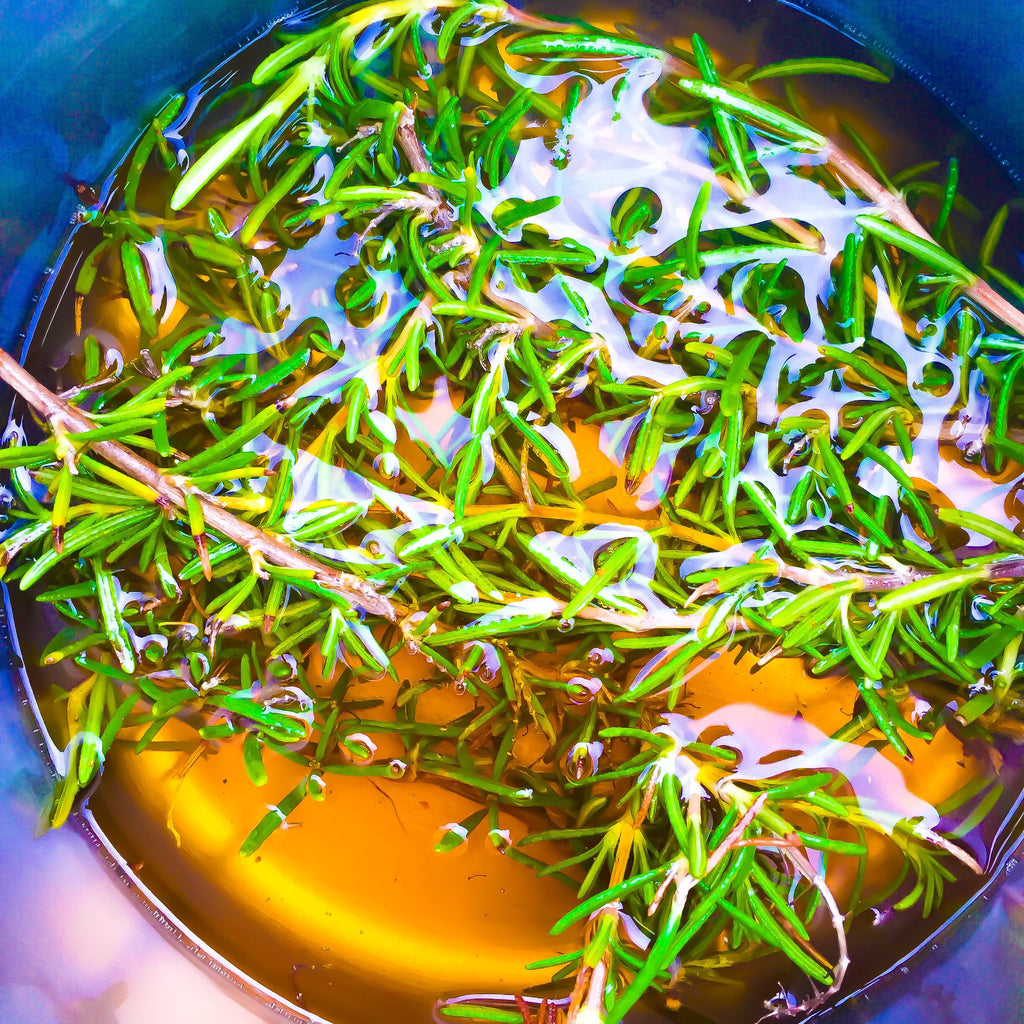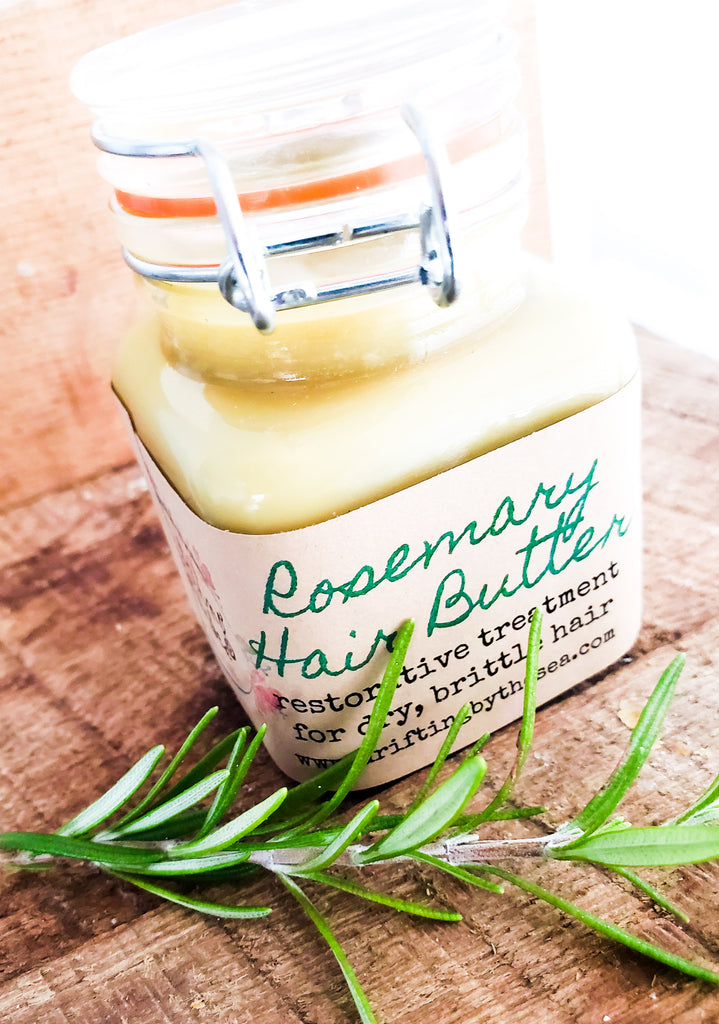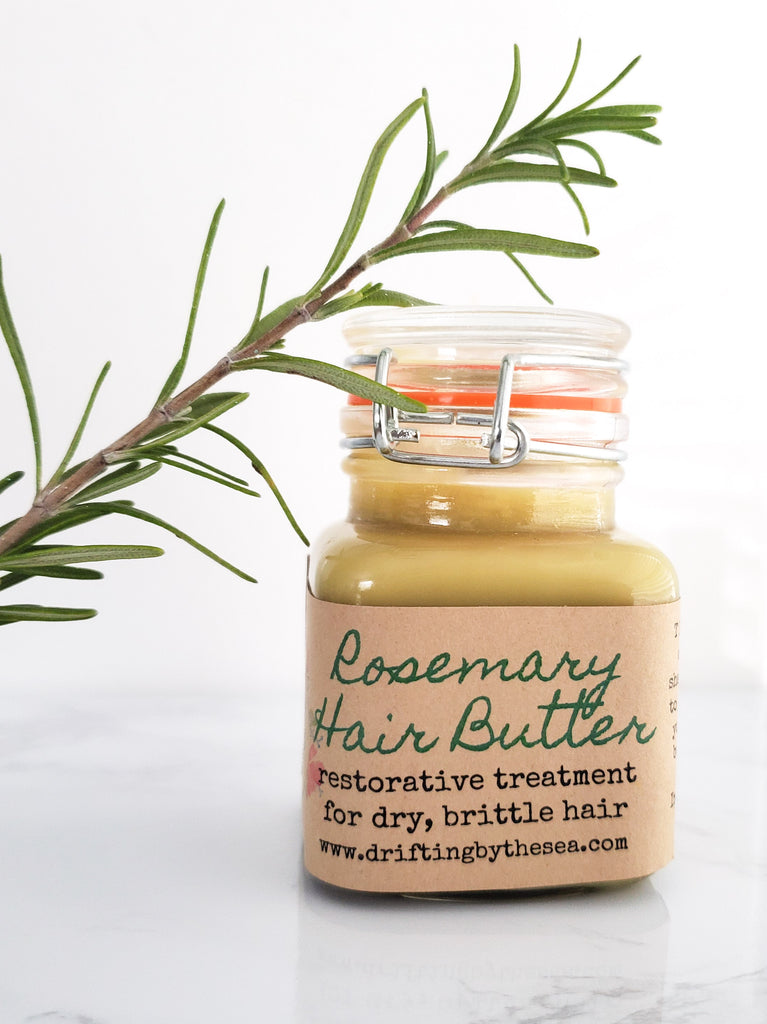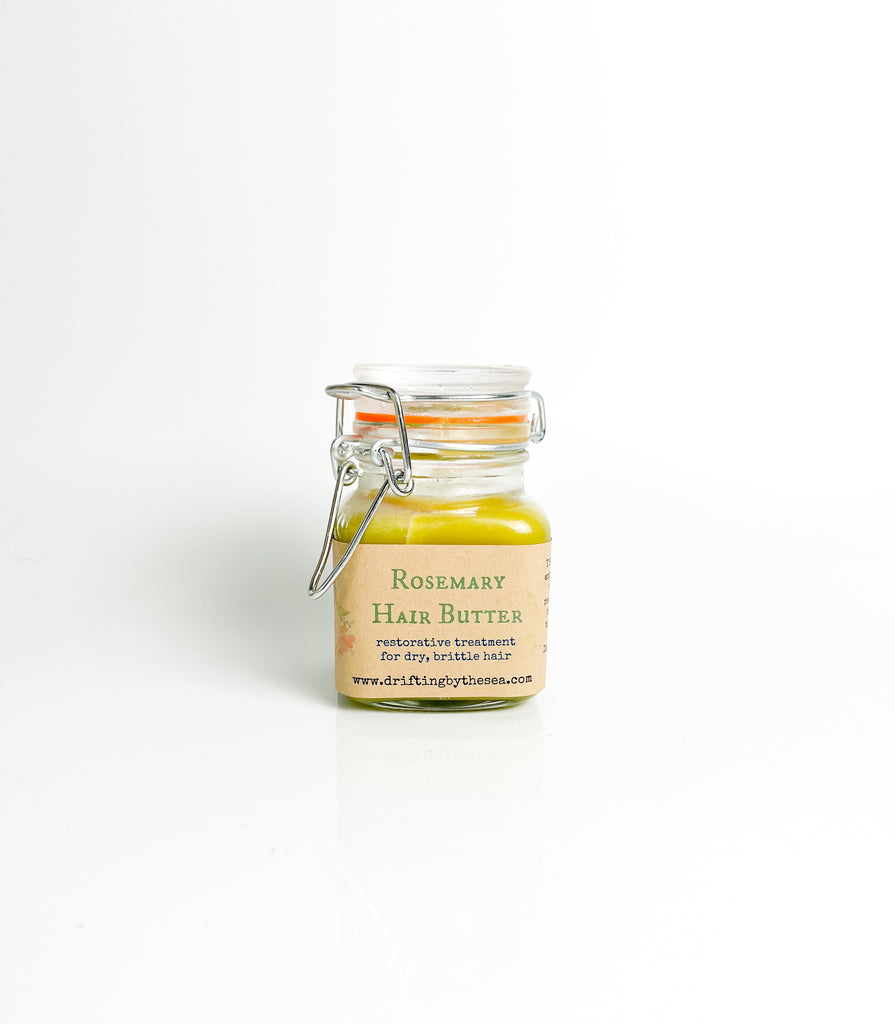 $ 26.50
$ 0.00
Rosemary Hair Butter
Freshly picked Rosemary leaves are gently infused into nourishing butters and nutritious plant oils for a deep conditioning treatment or hair defining style perfecter. The leaves are strained, and this beautiful balm is created that is free from the silicones, alcohols, and other chemicals that can damage hair. 
Ingredient Spotlight
Rosemary is rich in antioxidants to protect hair against breakage and contains properties to stimulate follicles to promote hair growth and thickness. The antioxidants and phytonutrients all work to help heal dry, damaged scalp areas. This natural conditioning treatment renews damaged hair leaving it unbelievably soft! 
Ghana Shea Butter is rich in vitamins to provide hair repair abilities. Hair loves to drink in the buttery softness the shea butter provides, absorbing the vitamins that allow it to grow stronger and healthier.
Coconut Oil prevents damage from the inside out by allowing follicles to absorb its vitamins, preventing protein loss, and immaculately improving luster and sheen to dull hair.
Pumpkin Seed Oil is rich in Vitamins A, K, and E and powerful nutrients such as omega-6, fatty acids, zinc, and iron which helps to strengthen hair follicles and provide shine.
Hempseed Oil contains Essential Fatty Acids that help to make hair less susceptible to dehydration and dryness. It's Gamma Linoleic Acids help to strengthen hair by improving hair keratin formation. 
Tea Tree contains antibacterial properties that help to deep clean areas of scalp or follicles that may be damaged from pollutant or excessive oil buildup.
Peppermint helps to revive dullness and stimulate the scalp and blood vessels to encourage new healthy hair growth.
Ritual: Massage onto scalp and ends for a deep conditioning treatment overnight, or during the hair with hair pulled back away from face with a soft headband, tied into a braid, or in a hair cap. Leave on for as little as 10 minutes, or overnight and rinse. If hair is badly damaged, you do not need to shampoo to remove treatment just allow it to rinse away which will allow some of the balm to penetrate hair for a longer period. To use as a hair styling treatment, apply a small amount to very ends of hair and work your way up, scrunching hair for natural curls and leave in all day. 
Ingredients: Rosemary Leaf Infusion*, Ghana Shea Butter*, Virgin Coconut Oil*, Pumpkin Seed Oil*, Hempseed Oil*, Beeswax*, and an Essential oil blend*. (*certified organic)
4 oz net wt in a glass bail lid jar