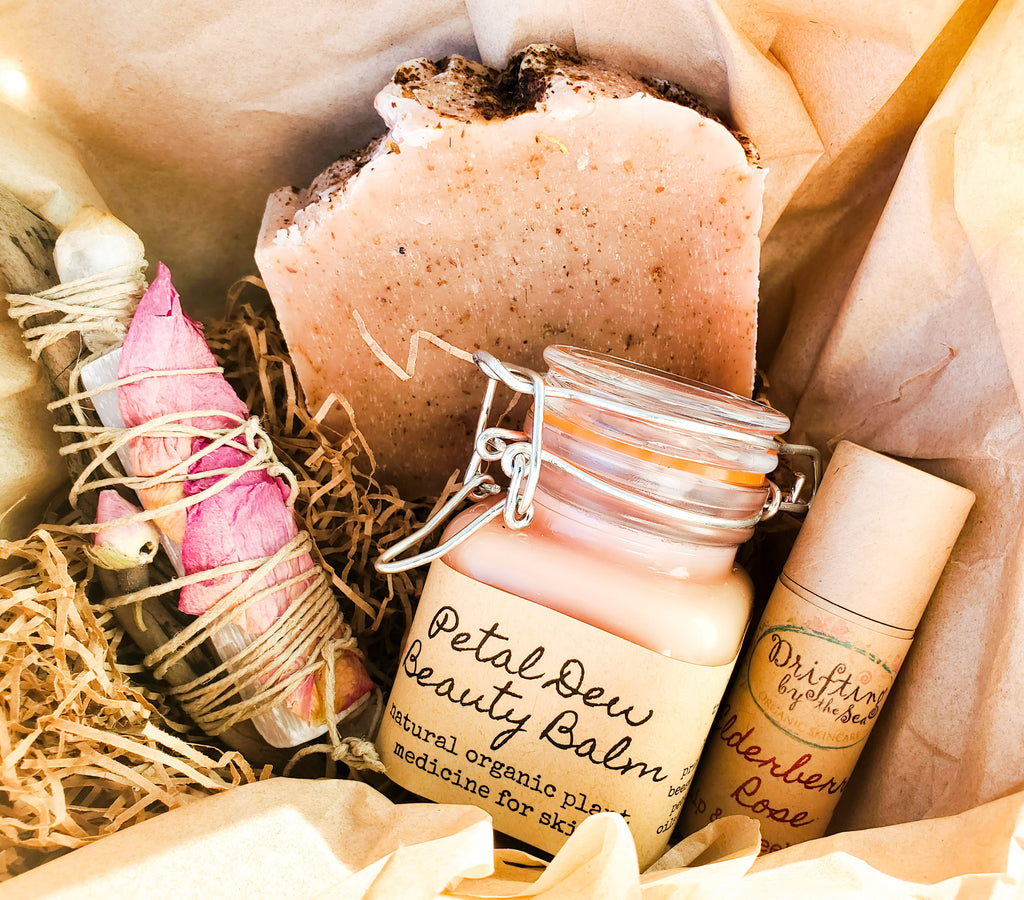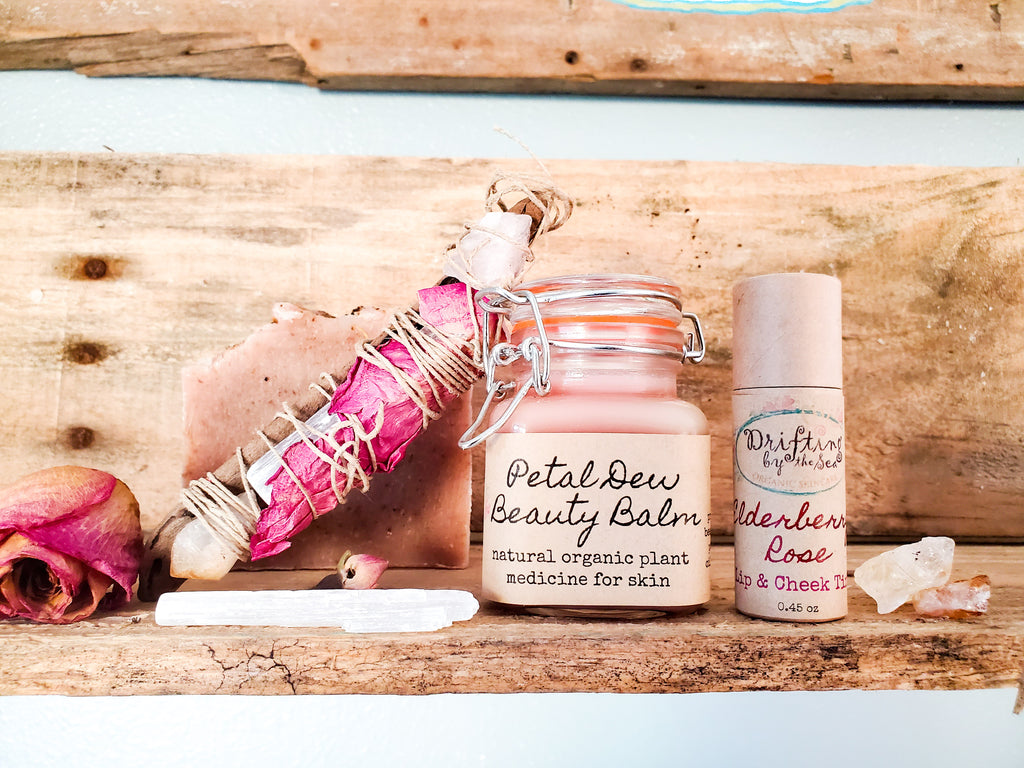 $ 39.00
$ 0.00
Heart Chakra Gift Box
This giftbox brings together the holistic healing of herbs, oils, and crystals that inspire the mind and heart to open both the conscious and subconscious intentions to help heal heartbreak, attract new love, and open the heart to new levels of forgiveness, compassion and love. 

Included is a jar of Petal Dew, a Compass Rose Herbal Soap bar, Elderberry Rose Lip & Cheek Tint, and a Crystal Wand.
Because crystals manifest their energy in subtle shifts, with sometimes breathtakingly spontaneous and unexplainable moments, I include a special Heart Chakra crystal wand, made from local driftwood, and crystals of Rose Quartz, Citrine, and Selenite, along with dried rose petals. Each wand is truly unique and made especially for you. If you are struggling with a particular emotion or challenge, feel free to write about it when checking out, so that I may customize your wand even further to help encourage the healing process. 
Healing Ritual
Begin by massaging Petal Dew over your face and neck with firm pressure. Dampen skin and follow with a cleanse of Compass Rose bar soap. Wash face clean and pat dry. Add a small amount of Petal Dew again, as a leave-on moisturizer. Apply Elderberry Lip & Cheek any time of day to feel a little healthy & plumping glow! Elderberry is also filled with immune-boosting qualities so absorbing this into your skin promotes good health as well. 
Place your crystal wand near the bedside and enjoy the essence of harmonious energies all around you. 
Thiis box is a special comforting box that showers love and joy to your senses. Enjoy one for yourself, so that you may be filled up for others. Or, gift one to a friend or family member for a unique experience that will bring smiles to their heart.