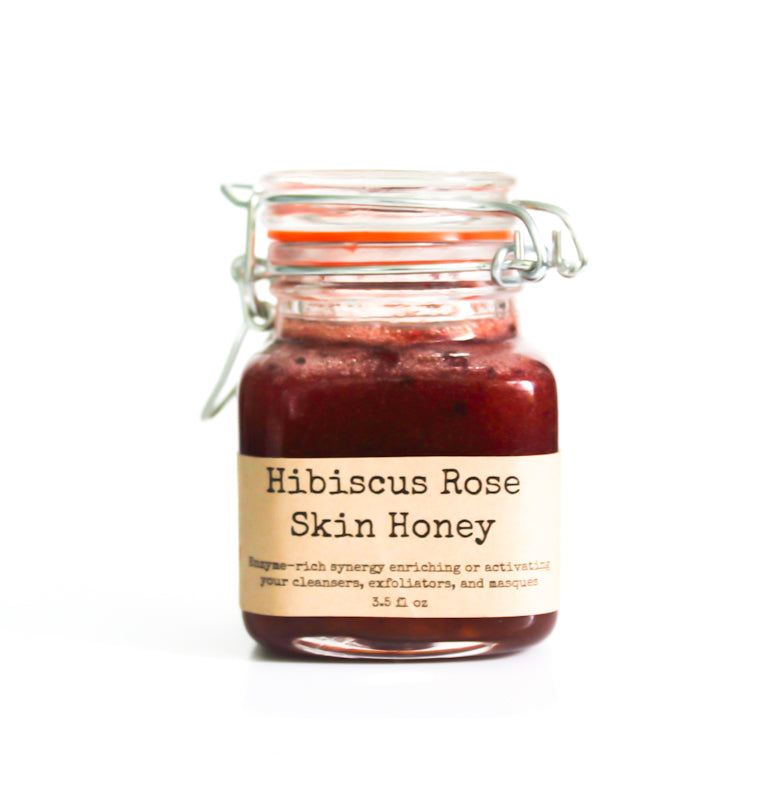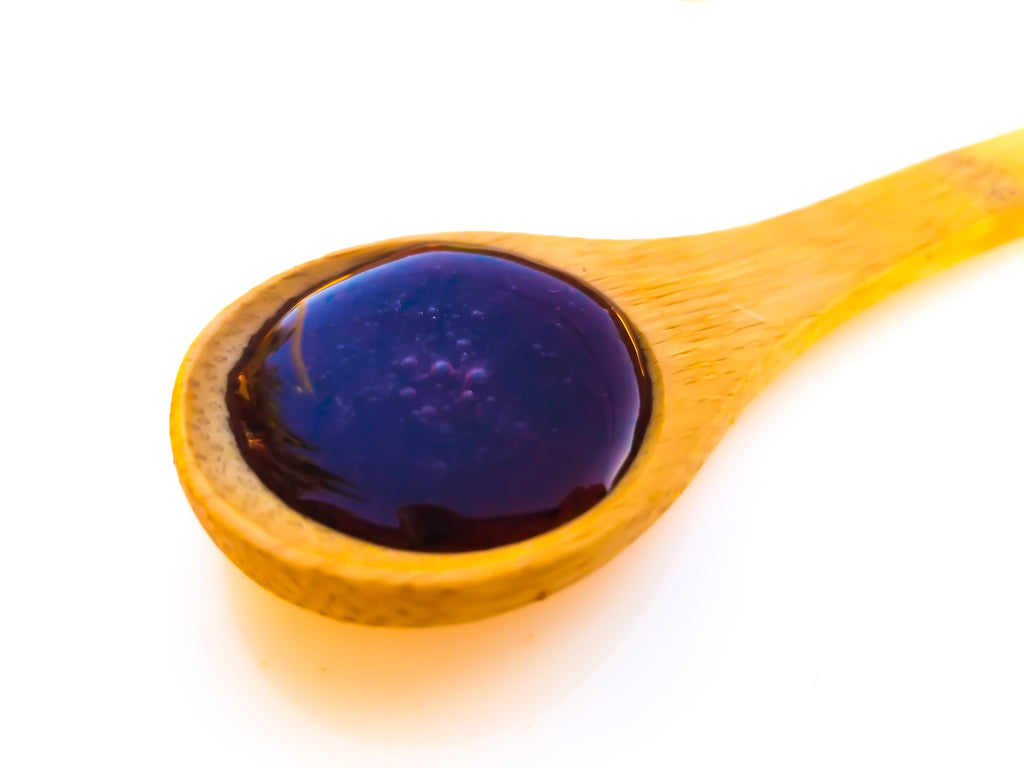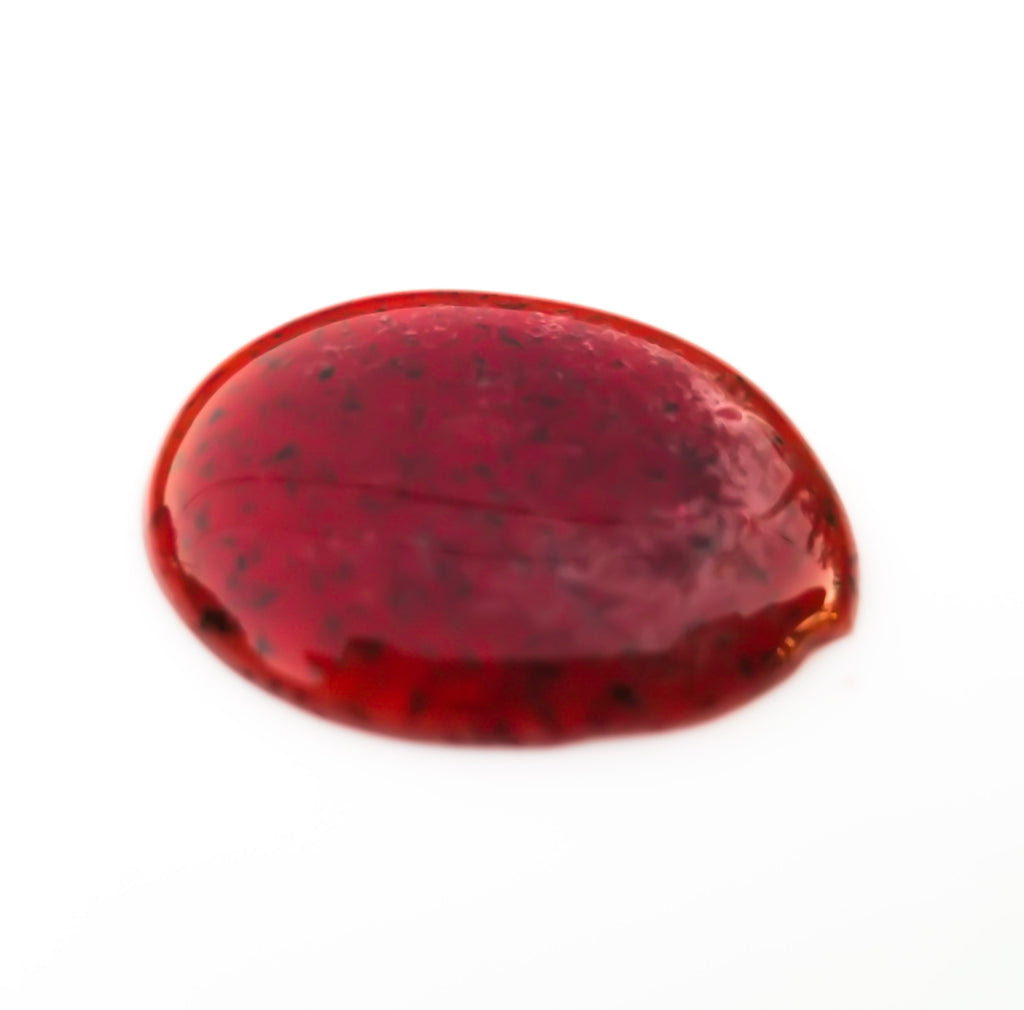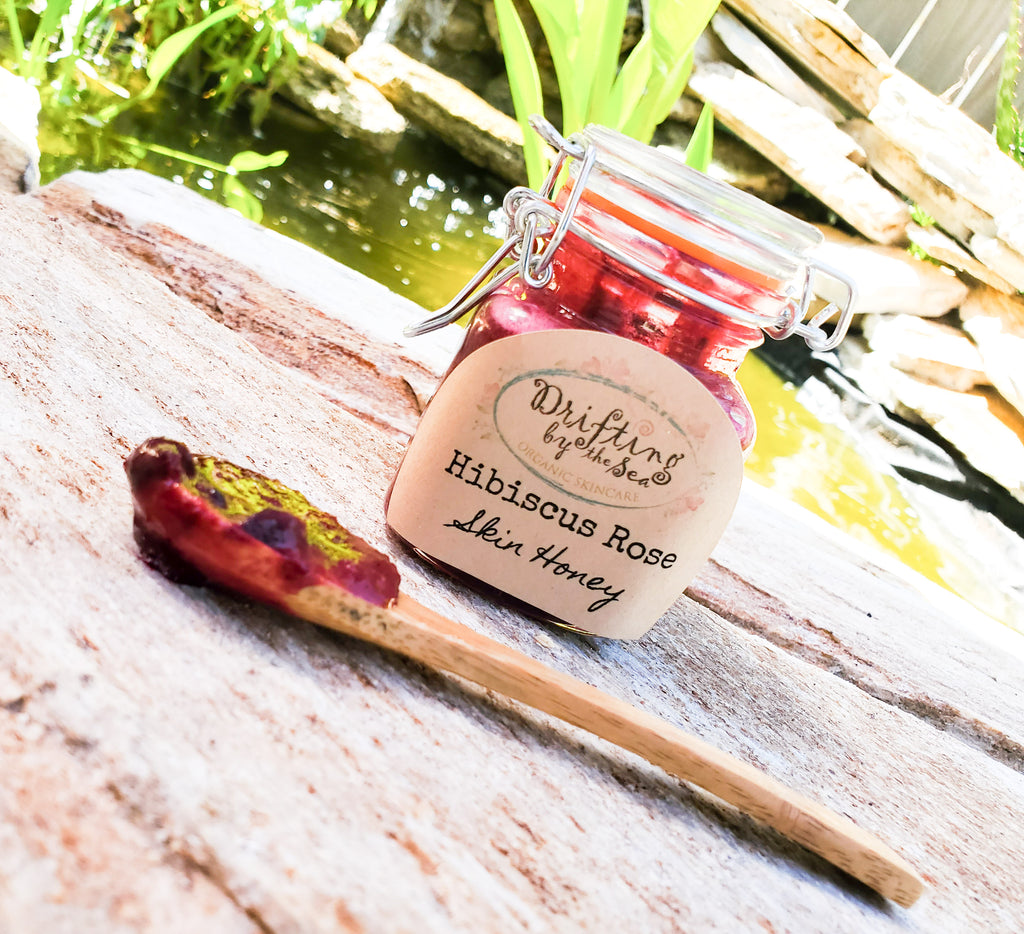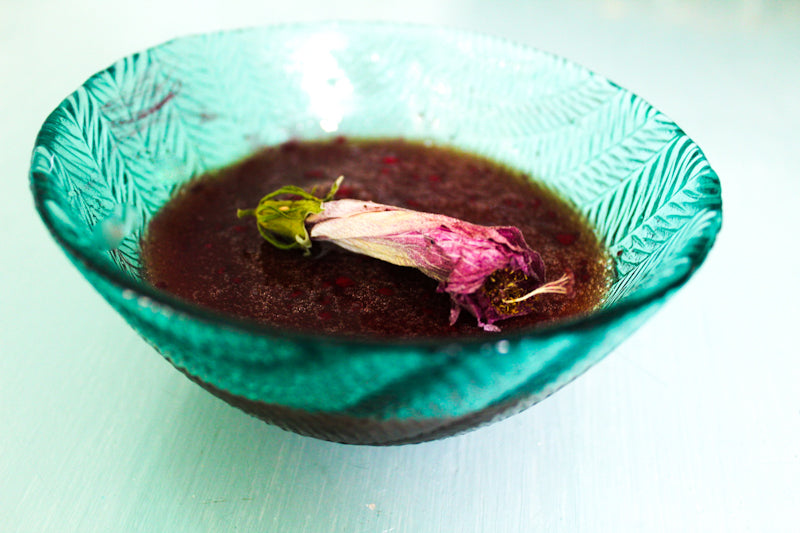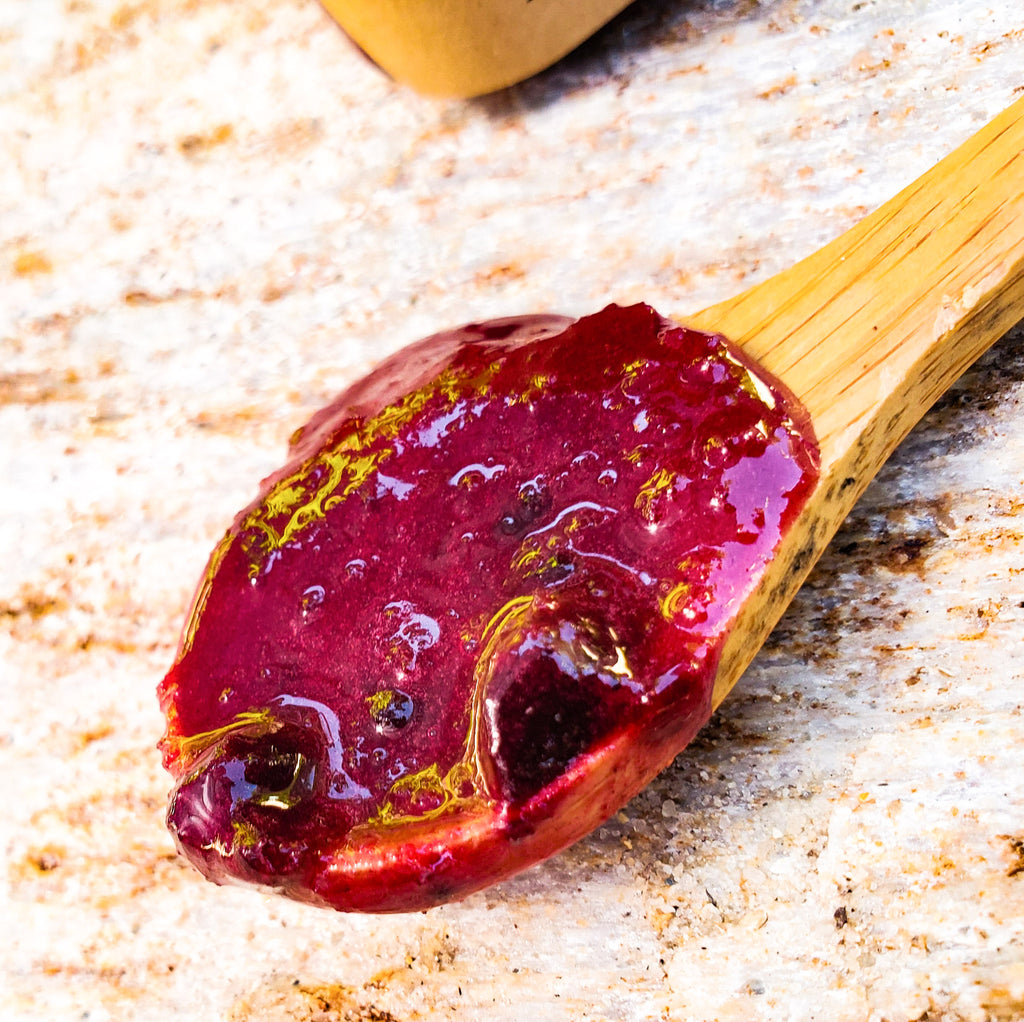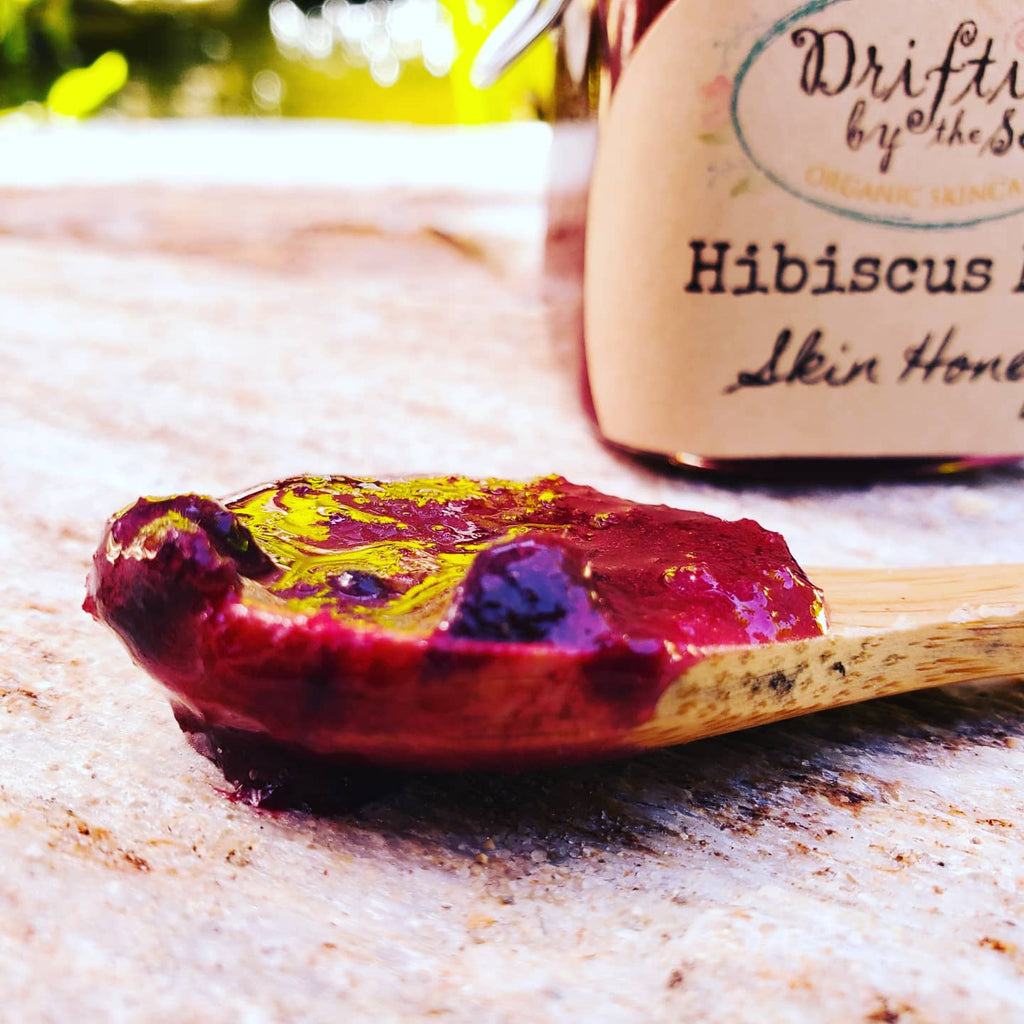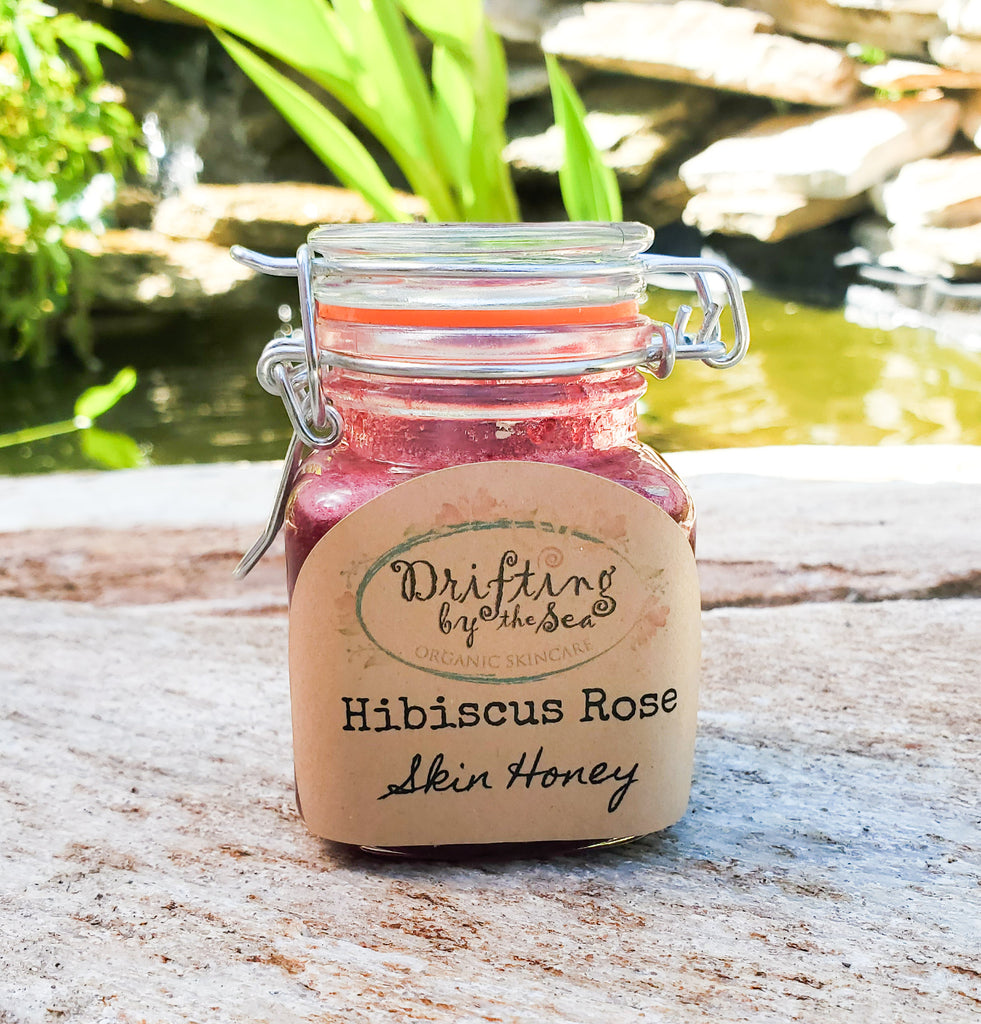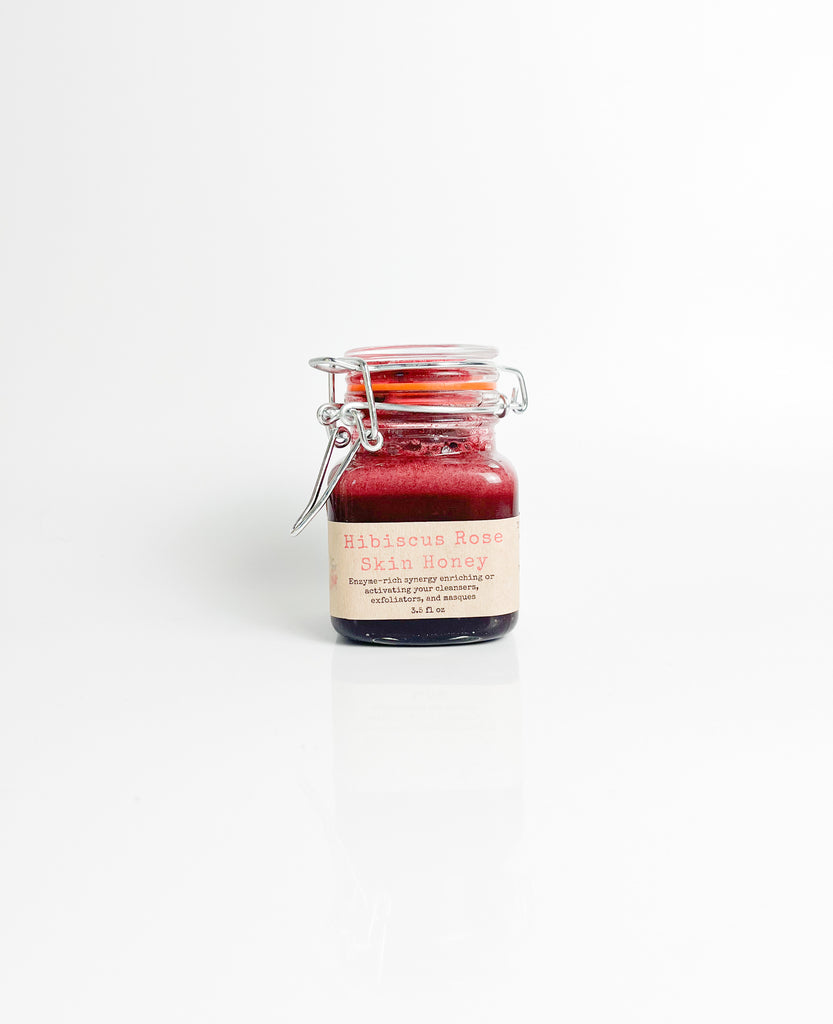 $ 10.00
$ 0.00
Hibiscus Rose Skin Honey
A beautiful flower petal-infused honey to activate or enrich all your beauty potions! Raw honey is solar-infused in the beautiful Florida sunshine with hibiscus, rosehips, and rose petals to provide a one-of-a-kind product that has many uses. This infusion provides a unique "activator" for skincare products such as masque powders, cleansing grains, and even facial cleansing gels. She can be paired with a cleanser to add extra vitamin C and , or even used alone as a treatment masque.
This treatment is a lovely addition to skin that suffers from dryness, sensitivities, and the effects of aging because it provides a gentle softness with natural ANTI-bacterial and ANTI-fungal skin-loving properties. Free radicals - which contribute to the aging process and breakdown of skin - do not like natural anti-bacterial agents! Powreed by natural humectants, Hibiscus Rose Skin Honey helps to draw in moisture and she cleanses and purifies, keeping only what she needs, before rinsing away. Applying this treatment that looks and smells beautiful, is one of those rituals that feels just as beautiful to experience. 
Hibiscus is a magical plant! Not only is it beautiful on the outside, but the petals from the flower act to firm and lift skin naturally, kind of like a plant Botox! It's anti-aging plant actives work to inhibit the activity of the enzyme elastase, which is responsible for breaking down our skin's precious elastin.
Rosehips are the fruit of the rose plant and contain powerful anti-oxidants which are another source of neutralizing those free radicals. They contain a powerhouse of vitamins such as C, E, and A to help skin's elasticity and suppleness look and feel healthy. 
Rose Petals add vibrancy and are humectant-powered (like a sponge drawing in moisture to help hold the natural moisture on skin) and irresistibly beautiful in aroma.
Skin Ritual 1: Mix equal parts with DBTS Face Petals Cleansing Grains. Add a few drops of Face Petals Secret Serum, and mix. Paint onto skin and massage with quarter-sized circles. Use a warm washcloth to gently wipe away, then rinse. Follow with your favorite DBTS elixir and moisturizer. 
Skin Ritual 2: Paint skin honey over face and allow to sit for 10 minutes. Layer with your favorite DBTS facial cleanser, and apply a warm washcloth to dissolve treatments gently, patting areas lightly and washing away with warm then cool water. 
Skin Ritual 3: Paint skin honey over face and allow to sit for 10 minutes. Layer with your favorite DBTS elixir, and massage in quarter-sized circles with a cotton ball to remove. Follow with your favorite DBTS face cleanser and rinse. 
Ingredients: Raw local honey*, hibiscus petals*, rose hips*, rose petals*. (*certified organic, organic, or wildcrafted)
4 fl oz in a keepsake glass jar with bail lid 
or 1 fl oz sample size