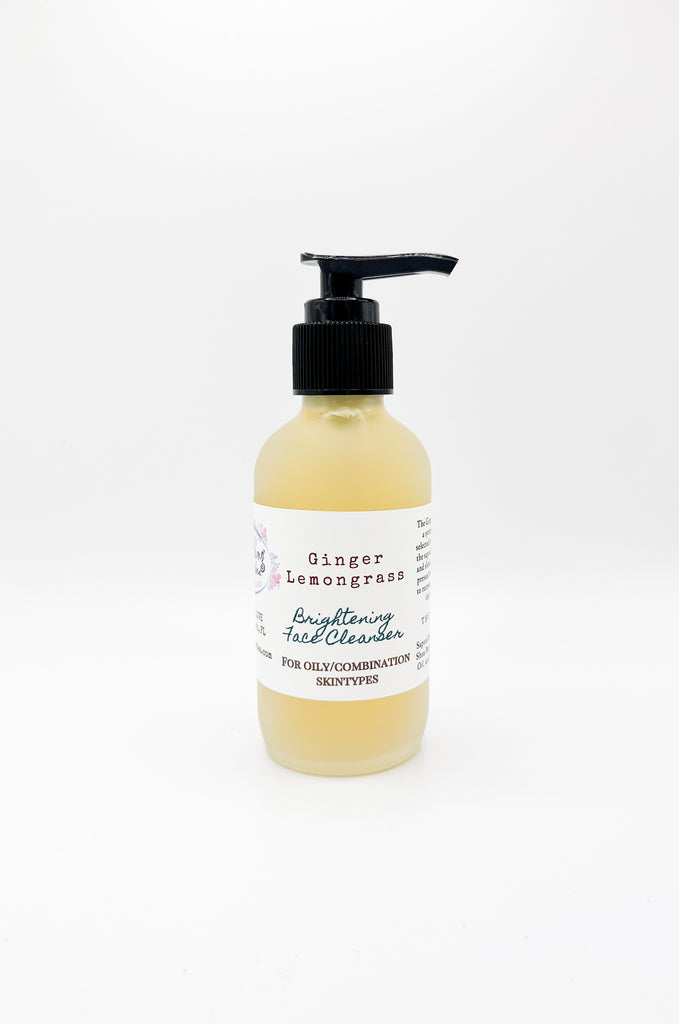 $ 18.00
$ 0.00
Ginger Lemongrass Face Cleanser
This cleanser was inspired by the aromas inside a tropical forest. Years ago, I was visiting the islands of Hawaii and will never forget the beautiful aromas from plants that were somewhat new to me. I felt so awakened just by these aromas. 
The Ginger Lemongrass Cleanser is a synergistic blend of carefully selected essential oils combined into the saponified oils of olive, coconut, and shea butter, enriched with cold-pressed coconut oil gently folded in to recreate the aromas to the senses the tropical islands touch. 
T H E    I N G R E D I E N T S
Saponified oils of Olive*, Coconut*, Shea Butter*, Extra Virgin Coconut Oil, and Essential Oils* (*certified organic). 
4 fl oz in a bottle with cork
or 8 fl oz with glass bottle with bail lid