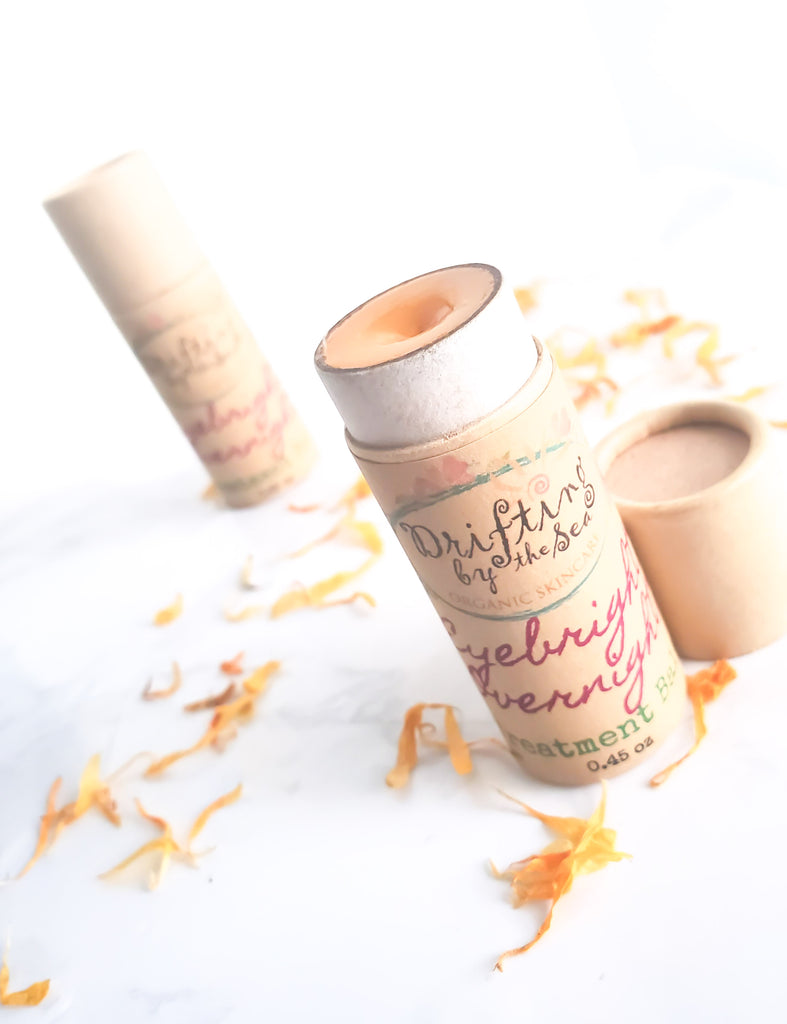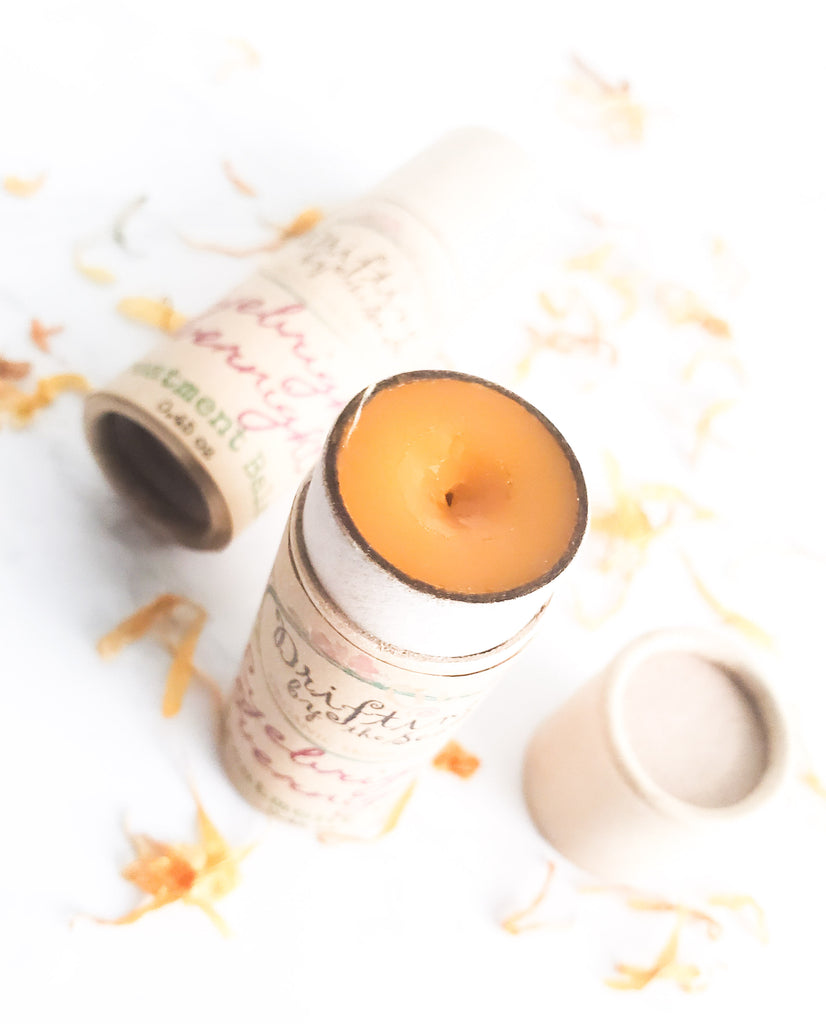 $ 12.00
$ 0.00
Eyebright Balm
This beautiful golden balm is made to help soften and smooth out the fragile areas surrounding the eyes. Use it to remove eyemakeup like a pro, in just seconds you will be amazed! Or, use it to plump the area below the eyes while you lay your sleep head on your comfy pillow at night. The next morning you will see instant love from all the botanicals working their magic. 
T H E   I N G R E D I E N T S
Extra Virgin Coconut Oil*, Hempseed Oil*, Infusions of Eyebright*, Lavender*, Calendula Petals*, and Saw Palmetto*, Sea Buckthorn Berry Oil*, Beeswax*, and Essential oil of Carrot Seed* (Organic). 
0.45 oz net wt in a compostable tube