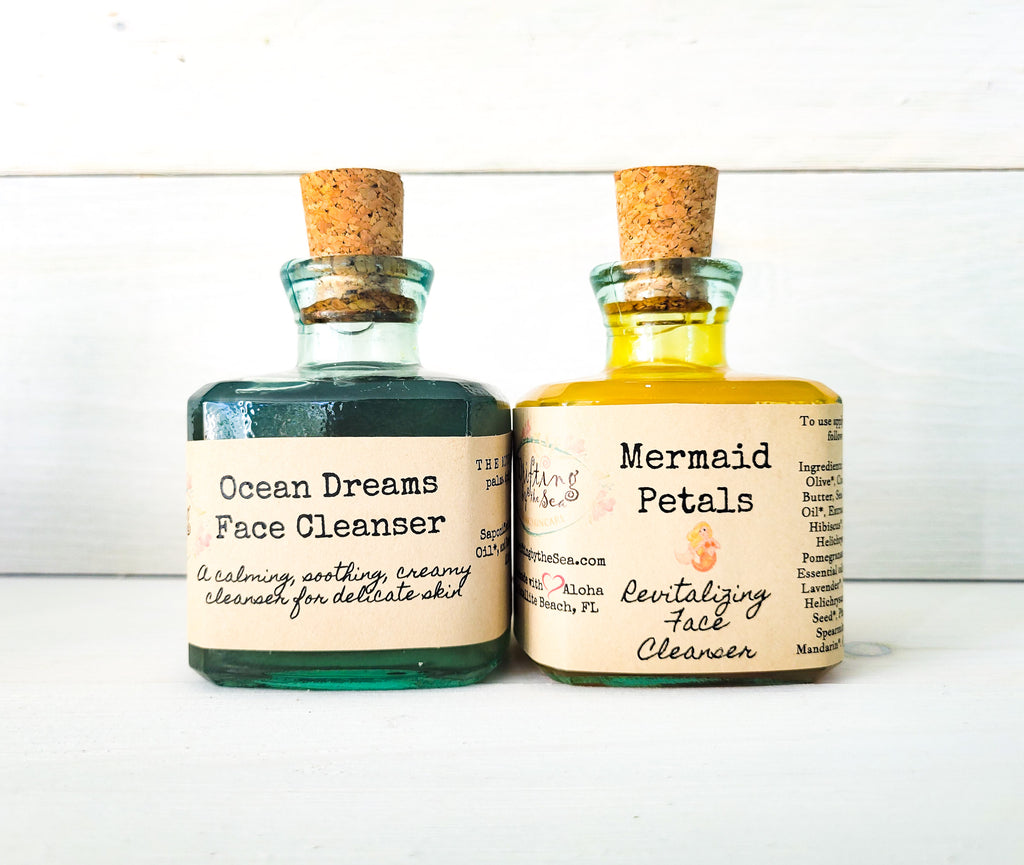 $ 45.00
$ 0.00
Day & Night Cleansing Kit
Enjoy two bottles of cleanser, one for day and one for night. The Mermaid Petals Face Cleanser is perfect for waking up skin and providing brightening and skin stimulating qualities, enhancing your daytime circulation. 
Ocean Dreams is light and airy, with a beautiful greenish/blue color from the natural essential oils. You'll love how she leaves skin soft and serene right before bed, so you can gently lay your head on the pillow and achieve a restful night's slumber.
Includes 2 - 6 oz glass bottles of cleanser (one Mermaid Petals, and one Ocean Dreams) packaged in a box, wonderful for gift-giving or as a self-care ritual gift to yourself.