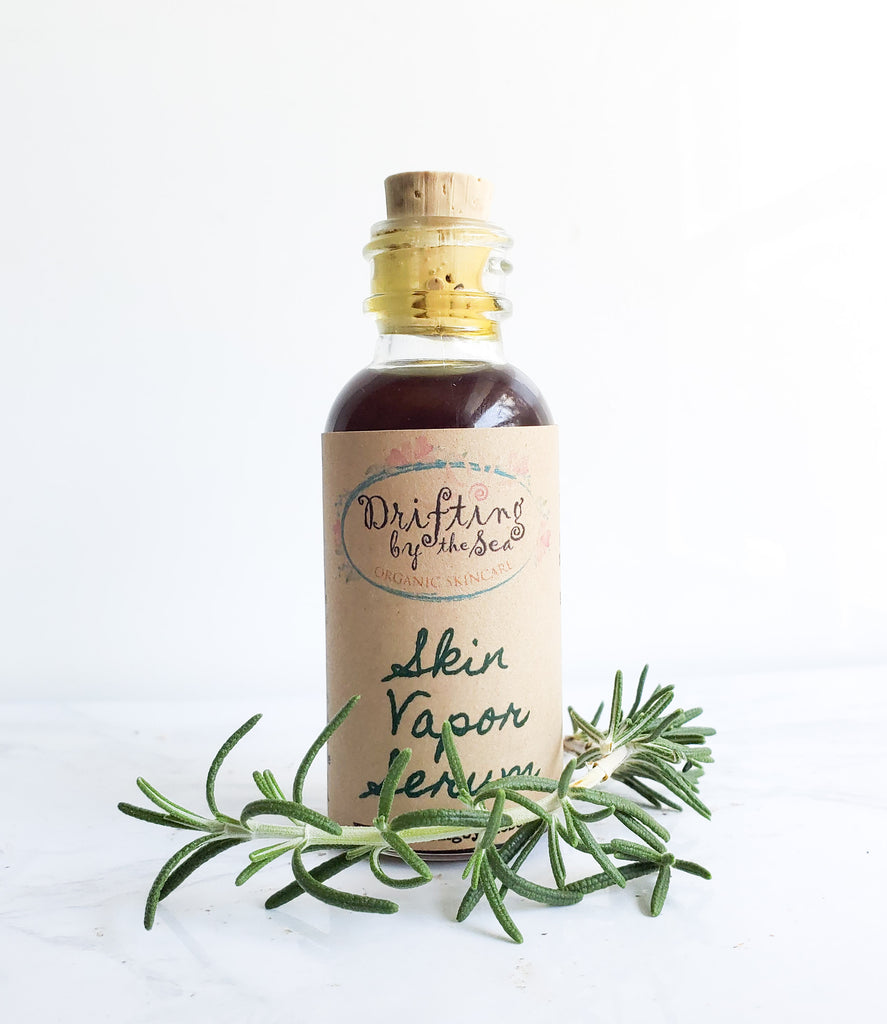 $ 36.00
$ 0.00
Skin Vapor Serum
A light, gentle serum specifically formulated to help decongest skin, reduce swelling, tone/firm the neck area, and encourage detoxification of impurities and waste. Excellent for skin that suffers from congestion, clogged pores, and swelling by purifying skin, uplifting the spirits, improving circulation and enhancing the skin's overall immune functions. 
Key Ingredients include:
Dandelion - rich in potassium to replenish skin, promotes excretion of excessive fluid
Birch - helps to relieve muscle and joint pain, bright, refreshing, and restorative
Eucalyptus - helps soothe membranes, stimulate circulatory system, and improve circulation
T H E   R I T U A L
After cleansing, apply serum to neck area (decollete), massaging throughout with gentle, rhythmic strokes.
This is my personal manual lymph drainage technique you can perform at home using this (or any other of the DBTS serums):
To start, warm serum between palms of hands. Take two fingers on each hand and begin massaging the area on neck (decollete) just below earlobes. Slowly rub in circular motions as you gradually lower down the neck area to just below clavicle bone. One hand at a time, start massaging across and below horizontally under clavicle area. Do this on both sides. 
T H E   I N G R E D I E N T S
Hemp seed oil* infused with Dandelion* and Calendula Petals*, Avocado Seed Oil*, Borage Seed Oil*, and Essential Oils of Birch*, Eucalyptus*, Yarrow*, Blue Tansy*, and Lavender*. (*certified organic)
1 fl oz in a glass bottle with cork